I Played it a lot on 3ds, its a good game.
Update: Box Art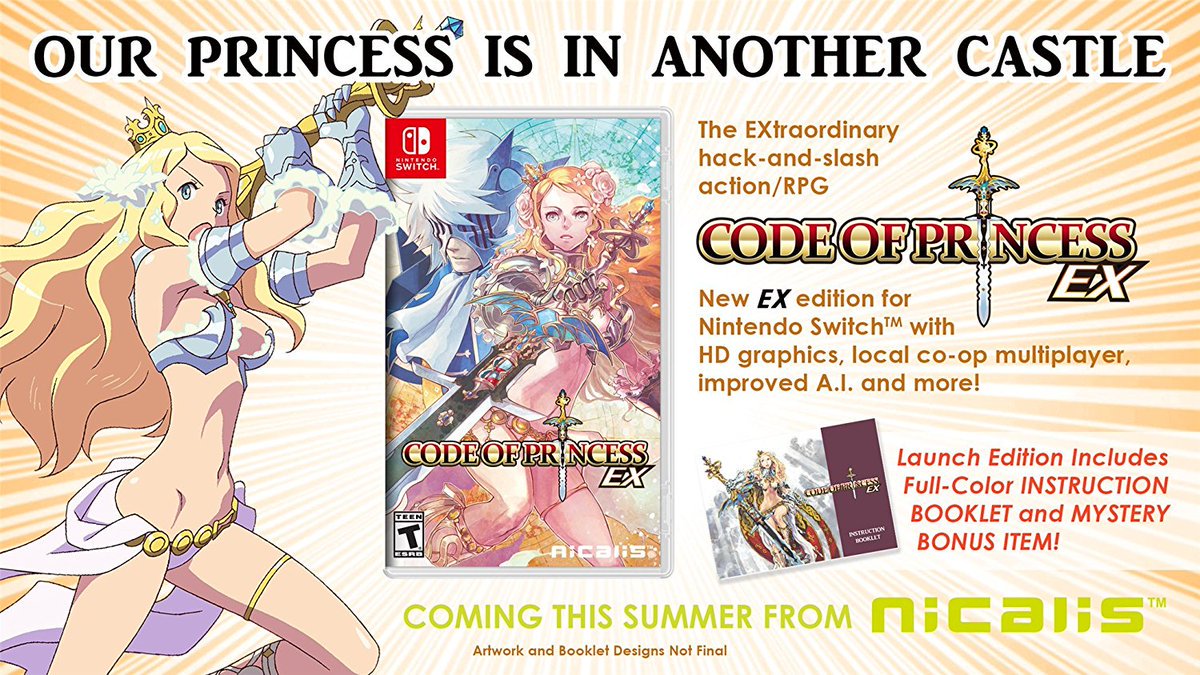 Trailer:
https://www.youtube.com/watch?v=4Mg5idZiv1s
Nicalis announced that Code of Princess EX is in development for Switch. It's due out physically and digitally this summer.
Code of Princess was originally made for 3DS. Atlus published the action-RPG way back in 2012.
On Switch, Code of Princess EX will include HD visuals, local co-op, as well as "numerous other gameplay additions and enhancements." Nicalis mentions "smarter AI, updated balancing, a new character leveling-up system and overall better playability."
Code of Princess EX will be sold for $39.99. The launch edition will include a full-color instruction booklet and a bonus mystery item that will be revealed soon at retail.
Source: Nicalis PR
Last edited by Shikamo - on 08 March 2018

(=^・ω・^=)

Kuroneko S2 - Ore no Imouto -
Steam, MyAnimeList and Twitter - PSN: Gustavo_Valim - Switch FC:
6390-8693-0129
(=^・ω・^=)