LemonSlice said:
Holy... then I guess the device is pointless.


Pointless how so, they just enabled DS4 support for the playstation Vita TV in asia just as of the end of may, and here we are what was just set to now launch this year? thats right the PLAYSTATION tv, WHICH IS THE EXACT SAME BOX AS THE PLAYSTATION VITA TV out of japan and asia.
now those psvita games that require touch support except for those that require the back touch pad of course can now be played which is the majority of the PSVita's software because so many tout that the "PSVita does not rwally have any real games anyway" So the real only draw back is the back touch support for the standard PSVita will most likely suffer now, but in exchange the PSVita will most likely gather more software that is just mainly no real need for touch and just standard analog stick support now with maybe some touch front screen support.
As a matter of fact with playstation TV now having DS3 and DS4 support the more well known franchises like A NEW GTA CAN BE PUT ON A PLAYSTATION TV NOW ON THE CHEAP BY DEVELOPERS, AND BY DEFAULT the PSVita can play those same games. So its far from pointless in my opinion, esp. with PS4 extension functionality along with remote play to boot gives this lil device much more of a solid gaming presence than any other Micro console released right now.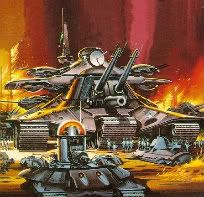 I AM BOLO
100% lover "nothing else matter's" after that...
ps:
Proud psOne/2/3/p owner. I survived Aplcalyps3 and all I got was this lousy Signature.