slowmo said:
MikeB said:
@ blablubb

No, Joeorc talks more sense than most here.

With regard to 3rd party support, the PS3 is seeing a higher percentage of 3rd party support than the PS2 did in the past. Just look at all those PC games developers switching towards consoles. (even Microsoft did not release games like Gears of War 2, Halo 3 and Fable 2 for the PC)

There being less 3rd party exclusives, this was to be expected also in part due to the 360's headstart on the market (those 3rd parties have *always* been multi-platform in the past ([ike from the c64/spectrum, Amiga/ST, etc days]!, only XBox and GameCube just often weren't enough of a factor to take into consideration). At this point the PS3 does not dominate high definition gaming. But likely we will see more 3rd party PS3 exclusives in due time, because the hardware is more powerful and provides way more headroom to developers and the PS3 is very likely to overtake the 360's worldwide sales in the future.

Joeorc does have some very heavily biased views from time to time so not everything he says makes sense but enough to make him a good contributor to discussion regardless.
In regard to the bolded section it would appear given most quotes from third parties over the past 6 months were regarding cutting PS3 support (none would have actually ever done that I hasten to add) I doubt they'll all suddenly jump ship to do exclusives now. Sure there will always be some 3rd party exclusives but this generation has proved there will be no heavy hitters secured as anything other than a short term timed exclusive moving forward. Look at all the rumours regarding Mass Effect 2 in that regard, a sequel to a game not available on the PS3 but potentially a source of easy revenue hence the rumours persist.
The bit after the bolded is your opinion that I happen to differ with but that's the beauty of opinions, everyone can have them!
thank's
Well as I may Seem to some that I am Heavily Biased ,It may seem that way an if so I am sorry but It's not my Intent to be seen that way, I like all this generation game system's, Now Some I like more than other's due mainly of some Quirk's that may not be my cup of tea, but for other's it may be a better fit.
I am not perfect god know's, but I strive to be level headed when I post something mainly due to Experience that I have with something's.
with that being over time. , an Experience with a subject, technology industry etc. "god I will be 40 years old in jan
"
while I may not agree with many on the board, and while those same may not agree with me I would hope that since the common subject of
"we are all gamer's here" or at least I would hope you have some Fanfare to be somewhat of a gamer.
That Each person would or could respect Each other on the Board. and maybe be a little more Civil toward each other.
after all It's about the Game's. yes the site is about Sale's Data and that is Fun also, but its not just about sale's data on something, It's about sales Data on game system's, an lets face it you must be some kind of gamer if your on a site about video game sale's data
.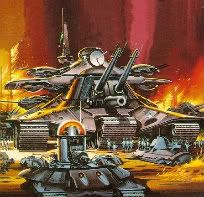 I AM BOLO
100% lover "nothing else matter's" after that...
ps:
Proud psOne/2/3/p owner. I survived Aplcalyps3 and all I got was this lousy Signature.