Booya! I always knew FFXIV is set in the far far future of Ivalice (kind of). In the most recent event some monsters from FFXII showed up, and a NPC (Wandering Minstrel) said "those monsters were thought to be extinct" Now we get to see what happened to Rabanastre.
Final Fantasy XIV Patch 4.1 is named The Legend Returns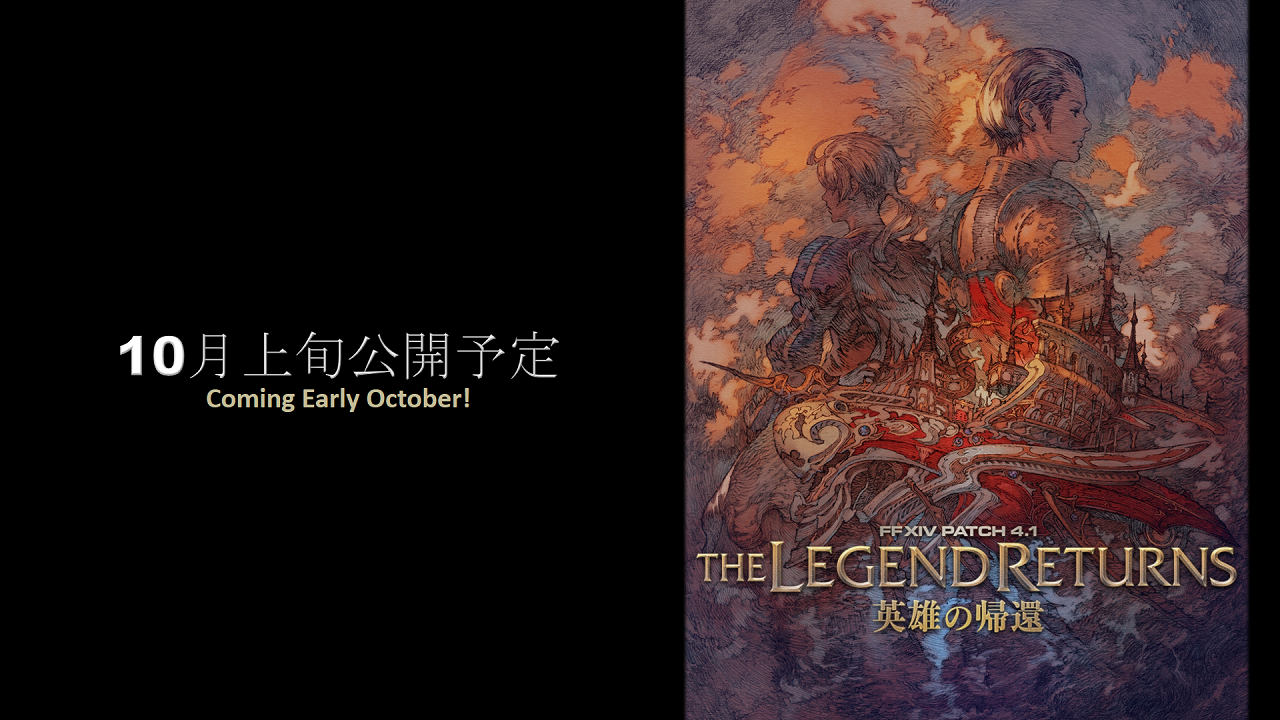 source: http://forum.square-enix.com/ffxiv/threads/344248-Letter-from-the-Producer-LIVE-Part-XXXVIII-Update-Thread/page2
A senior community representative had this to say:
Return to Ivalice
In the world of FFXIV, the Final Fantasy Tactics story is a well-known fairy tale known by anyone from Garlemald. Keeping the FFT story as a base, it also has an essence of FFXII. Return to Ivalice has been designed in such a way that those who do not know either of these can also enjoy it as well. Players will enter Rabanastre as the first part of their journey.

The patch art features Ramza and Delita, and was drawn by Akihiko Yoshida.
update: 9/21/2017 https://na.finalfantasyxiv.com/patch/4_1