With DK:TF just released i thought of maybe a fun way we all compete with each other, Time Attacks! If your interested pls post and get ready for some hard/frustrating fun :p
I'll have a list with everybody's Nintendo ID listed below, so then we can all see who got wat scores on our copies of DK. pls post it and make sure to accept everybody on your WiiU!
First up so we dont make things too chaotic, we will do only stages from WORLD 1. I'll have names up soon, pls keep in mind for each level (im only doing WORLD 1 for now) pls at least have a silver medal time before posting here. We only want the best scores!
GOOD LUCK TOO ALL, ANY Questions plz ask!
Take down all Nintendo ID's, when you do you can compare best times even without me updating them!
UserName..........Nintendo ID UserName..........Nintendo ID
Tbone51→ ID= Tbone51 osed125 → ID= osed125
Spurgeonryan→ ID= Spurgeonryan benji232 → ID= Kingswash
Jizz_Beard_thePirate → ID= LaughingHamster RolStoppable → ID= RolStoppable
Metrium → ID= _crazy_man_ → ID= crazy_man
HintHRO → ID= Simply_Briian episteme → ID= episteme
cannonballZ → ID= dutchmasterkiko JayWood2010 → ID= JayWood2010
TruckOSaurus→ID = TruckOSaurus Dulfite → ID= Dulfite
guiduc → ID= GuiD3001
→ ID=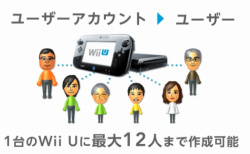 ★ 1-1
1:38.14⇒episteme
1:38.55⇒Osed125
1:38:90⇒osed125
1:39.32⇒RolStoppable
1:42.64⇒AlphaCielago
1:47.37⇒Tbone51
1:49.42⇒HintHRO
1:56.14⇒cannonballZ
★ 1-2
0:53.76⇒osed125
0:54.72⇒RolStoppable
0:58.85⇒AlphaCielago
1:05.57⇒Tbone51
⇒
★ 1-3
0:59.85⇒osed125
1:01.74⇒RolStoppable
1:14.71⇒AlphaCielago
★ 1-4
1:47.74⇒RolStoppable
1:47.92⇒osed125
1:49.49⇒AlphaCielago
⇒
☆ 1-A
1:34.20⇒Osed125
1:35.04⇒RolStoppable
1:46.44⇒AlphaCielago
1:53.36⇒Tbone51
☆ 1-B
0:58.72⇒osed125
0:59.67⇒RolStoppable
1:06.76⇒Tbone51
1:08.84⇒AlphaCielago
⇒
☆ 1-K
1:16.32⇒osed125
1:24.52⇒RolStoppable
1:28.37⇒AlphaCielago
⇒
★1-Boss
2:08.57⇒RolStoppable
2:17.92⇒AlphaCielago
⇒