1
16694 posts since 13/08/13
This would be amazing if it's true. I wanted the Peter Jackson Halo movie so bad, it's a shame that it fell through, but this sounds like it would make a nice replacement.


1621 posts since 21/02/13
When will we get our Metroid or Zelda movie.........Pixar Mario movie, Sly Cooper...oh the possiblilties.


"Don't follow the hype, follow the games"
—

Here a little quote I want for those to keep memorize in your head for this coming next gen.

By: Suke
5790 posts since 09/12/12
Oh my...


Bets with Slade 1 & 2 |Iceland's Origins | Xbox Empire Flag tutorial
10998 posts since 24/02/13
3301 posts since 26/11/09
Halo would be perfect if Christopher Nolan were directing it.
9032 posts since 11/05/08
PRODUCED by Ridley Scott is not DIRECTED by Ridley Scott

Produced only means he's handling the money. Minimal or no creative involvement from producers usually.


924 posts since 11/12/11
Hopefully a bigger budget than FUD. There's so much potential here, please don't let us down.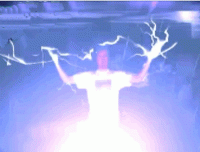 4791 posts since 11/08/09
This is awesome news!


If you want to be in the Xbox One Preview Program send me a friendly message
2 Months (or so) till DirectX 12!
1