Rely On Horror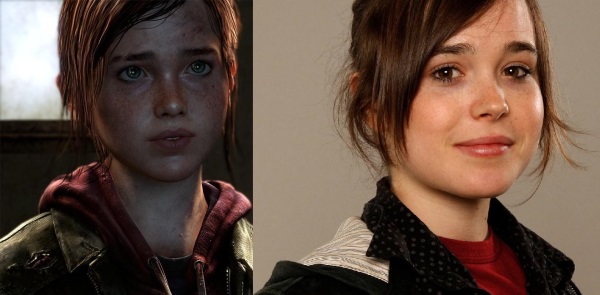 People have been comparing the likeness of The Last Of Us's Elle character to Hollywood actress Ellen Page ever since the original reveal trailer. Well recently Ellen Page was part of a reddit Ask Me Anything thread and was asked to comment on Naughty Dog apparently drawing from her own likeness and putting it into the character of Ellie:
"I guess I should be flattered that they ripped off my likeness, but I am actually acting in a video game called Beyond Two Souls, so it was not appreciated."
Harsh words indeed, it's been noted that in between original trailer for The Last Of Us and the game's launch that Naughty Dog in fact did change Ellie's appearance due to Ellen Page appearing in Beyond: Two Souls. However a lot of people (including Ellen herself) still seem to think Ellie still looks a lot like Ellen Page.
http://www.relyonhorror.com/latest-news/ellen-page-claims-naughty-dog-ripped-off-her-likeness/