Castlevania Resurrection was a 3D platformer developed by Konami America during 1999 and early 2000. It was planned to be the 17th Castlevania game and would have featured a storyline set in 1666, before the 1691 storyline of Simon Belmont in the original Castlevania, and would have introduced Victor Belmont as a playable character (who was later introduced with a major art and story redesign in Castlevania Lords of Shadow 2), alongside Sonia Belmont. Victor Belmont was designed to be Sonia's ancestor from the 1800's, a Vampire Hunter who gets pulled back in time to 1666 and would be trained by Sonia (pulled forwards in time from the 1400's to 1666), with both trying to take down Dracula in 1666.
The game was announced at a behind closed doors presentation at E3 1999, but was never shown to the public, with public knowledge of the game's existence only being discovered after it's cancellation in March 2000. According to the art director on Resurrection, the game was cancelled due to politics at Konami, with a faction of developers at Konami Japan working to sabotage the game (which was being developed at Konami America), and the huge success of Playstation 2's launch in Japan in March 2000 was the final blow, with Konami cancelling the game later that same month, in favor of developing Lament of Innocence for PS2.
This leaked demo was an internal build that pre-dates the game's E3 1999 unveiling behind closed doors. It features 5 levels, though only 4 can be accessed. Hazards and enemies are implemented, but the hazards don't have damage turned on yet.
The Two Protagonists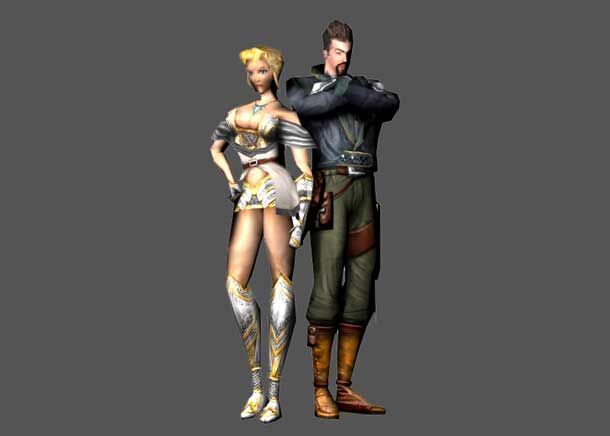 The Character Select Screen