So yeah, you know how Nintendo is extra sensitive about piracy?
Well, up until around February 18th 2019, they had an anti-piracy website, complete with angry N64 era Mario render.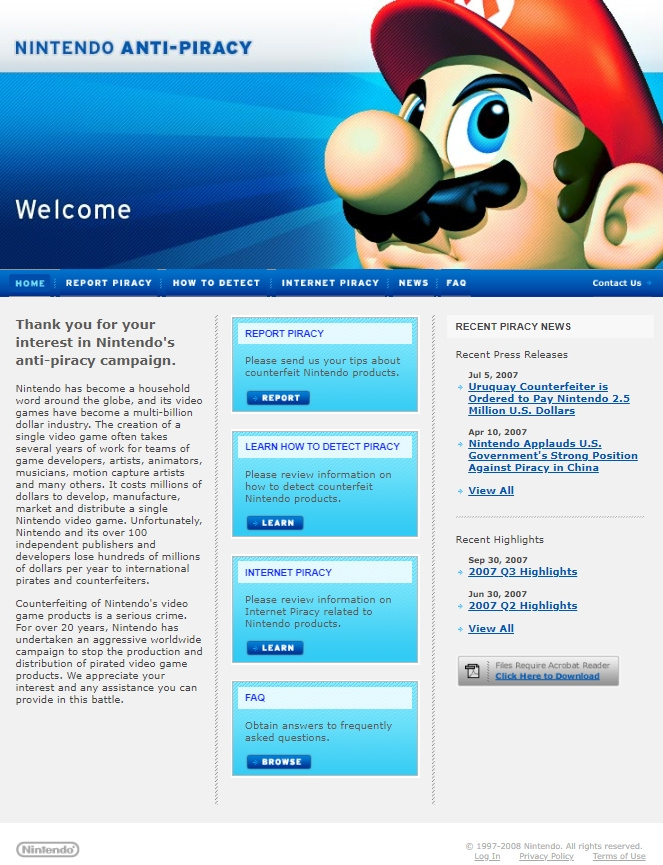 Now it's gone, and the link just directs you to the modern Nintendo site.
So, what do you think this means? Did Nintendo finally beat piracy or did they give up?