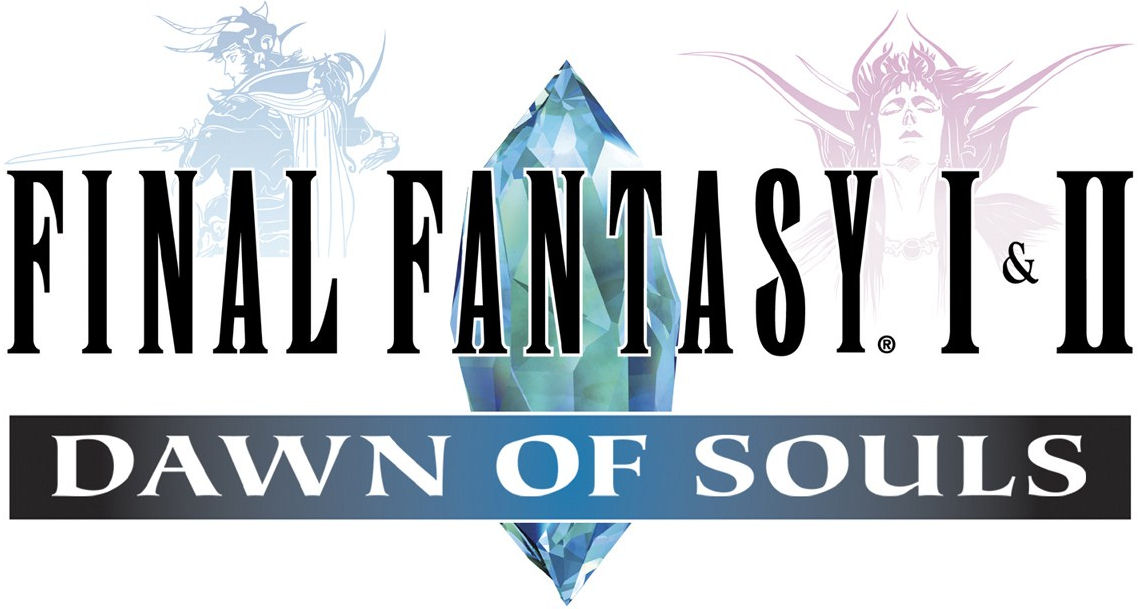 Game: Final Fantasy I & II Dawn of Souls
Genre: RPG
Developer: Squareenix
System: GameBoy Advance
Total Score: 82.5/100
Value Score: 8.3/10

• Story: 8/10
• Characters: 8/10
• GamePlay: 6.5/10
• Graphics: 9/10
• Sound: 7.5/10
• Music: 10/10
• Length: 7.5/10
• Replay Value: 7.5/10
• Player Value: 8.5/10
Pros
+2 games in one
+Consists of all the features obtained from the PSX and Wonderswan versions with a few changes/removals.
+Remake in gameplay, sound and visuals from the NES version
+Uses a altered MP system for Final Fantasy I from the NES and PSX version thus making it easier (You have actual amount of MP rather than limited # of uses per level of spell - imo a good feature)
+New dungeons + new secret bosses is a nice addition to the game which adds to the replay value + length (4 new dungeons in Final Fantasy I and one whole new dungeon in Final Fantasy II)
+A new storyline is introduced to Final Fantasy II which is only unlocked after completing the main storyline. Adds more to the overall storyline.
+Fight bosses from other Final Fantasy games
+Thief and Monk classes have been made more powerful and less useless (Final Fantasy I)
+Ability to save three files with each individual profile (i.e. bestiary isnt shared anymore - so good for people who want to replay the game fully)
+You can now save anywhere in the world map rather than just the inn like in the NES and PSX versions.
+Monsters have more HP to balance out the difficulty from the changes that occurred.
+Entire OST is unlocked once both games are completed.

Cons
-Sound quality got worse due to the GBA's sound card
-Some people might find the MP system in Final Fantasy I being altered being a con due to the game's difficulty shifting towards easy
-Final Fantasy II's battle system/level up system is still horrible
-Red Mage has gotten worse (Final Fantasy I)
-Difficulty overall has changed as you can now save in the world map rather than inn locations.
--------------------
Individual Scores
Game: Final Fantasy 1 Dawn of Souls
Total Score: 82/100
Value Score: 8.2/100

Story: 7
Characters: 8
GamePlay: 8
Graphics: 8
Sound: 7
Music: 10
Length: 7
Replay Value: 7
Player Value: 10

Game: Final Fantasy 2 Dawn of Souls
Total Score: 83/100
Value Score: 8.3/10

Story: 9
Characters: 8
GamePlay: 5
Graphics: 10
Sound: 8
Music: 10
Length: 8
Replay Value: 8
Player Value: 7
-------------------
Comparison's sake to other games in the series.

Final Fantasy I & II Dawn of Souls (GBA) : 83

Final Fantasy I Anniversary (PSP): 85
Final Fantasy II Anniversary (PSP): 85
Final Fantasy III (NES): 80
Final Fantasy IV Complete Collection (PSP): 91
Final Fantasy VI (SNES): 95
Final Fantasy VII Crisis Core (PSP): 93
Final Fantasy XIII (PS3): 88
Final Fantasy XIII-2 (PS3): 86
Final Fantasy Tactics (PSX): 94
Final Fantasy Dissidia (PSP): 100
Dissidia 012: Duodecim Final Fantasy (PSP): 96
-----------------
Other Notable Sources


Basil's GameSpot FULL FLEDGED TLDR Review: http://www.gamespot.com/final-fantasy-i-and-ii-dawn-of-souls/user-reviews/2200-104386/
YouTube Playlists
Final Fantasy I DoS : http://www.youtube.com/playlist?list=PLDA6D72D8B7C9BF2E
Final Fantasy I DoS Bosses : http://www.youtube.com/playlist?list=PL71E49BC0EBBBEBB7
Final Fantasy II DoS: http://www.youtube.com/playlist?list=PLgU0IdjAiGw5EyZka8L9aR3SJORU3AJO4
Final Fantasy II DoS Bosses: http://www.youtube.com/playlist?list=PLgU0IdjAiGw4GjLWFmxLpcMxNuMeqqqV_