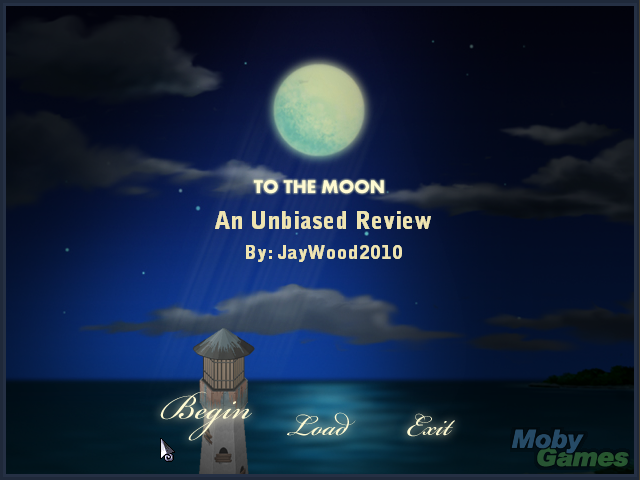 | | | |
| --- | --- | --- |
| Platform: PC | Publisher: Freebird Games | Developer: Freebird Games |
| Reviewer: JayWood2010 | Genre: Point & Click Adventure | Rating: T |

Every once in a while something will really catch you off guard and take you by surprise. Something so beautiful that and so original that you can't possibly compare it to anything else that you have seen or read. This has been my experience with To The Moon.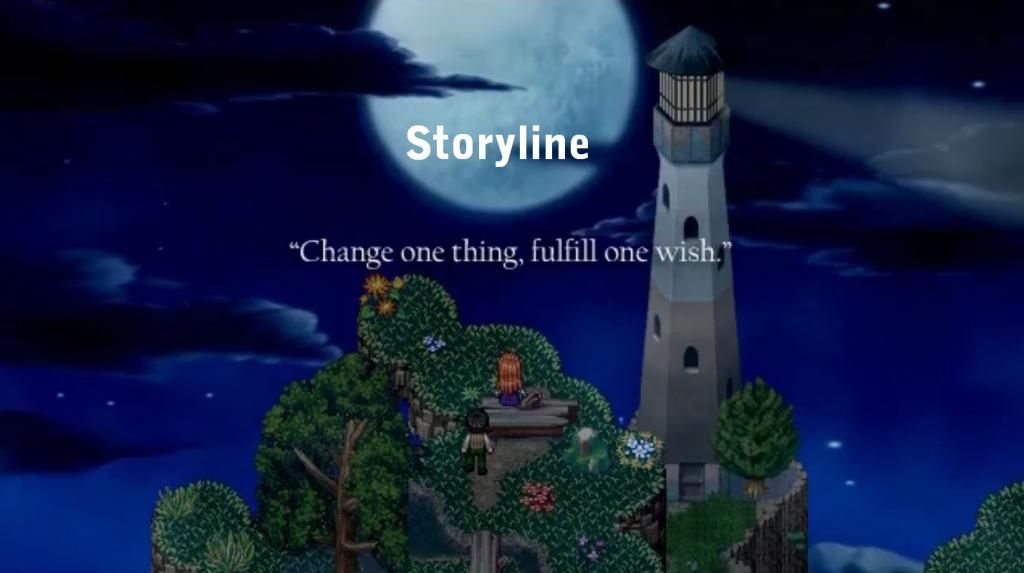 To The Moon is primarily a story driven game. In fact the game is more of an interactive book than an actual game. There for the first thing you need to understand is that if you want to go around solving puzzles, leveling your characters up, or shooting people then this is not what you are looking for. However if you are looking for what I consider one of the most beautiful stories I have ever witnessed, this is the perfect game for you. This is a love story about a couple named Johnny and River that starts out with a simple but complex plot. A man by the name of Johnny that is dying is trying to change his life before he dies by letting scientists go inside his mind and altering the events of his past. He wants to go to the moon. He doesn't know why, he just knows he wants to go there. What is inside his mind will leave a mark on you and your life for a very long time though. The combination of the beautifully crafted music with the one of the all-time great stories I feel no shame in admitting this game made me cry multiple times and by the end of the game when you truly learn what has happened in the old man's life was so climactic and breath taking I couldn't help but cry. My heart sunk and it truly felt as if the characters was alive. Don't worry though, even though the game is admittedly sad it also has a lot of humor thanks to the two scientists who are picking away at Johnny's memories. I can't say much without spoilers but what I will say is that I truly believe if this game was taken to Hollywood and had a good director behind it, it could win tons of awards. You will laugh, you will cry, and you will love this story undoubtedly.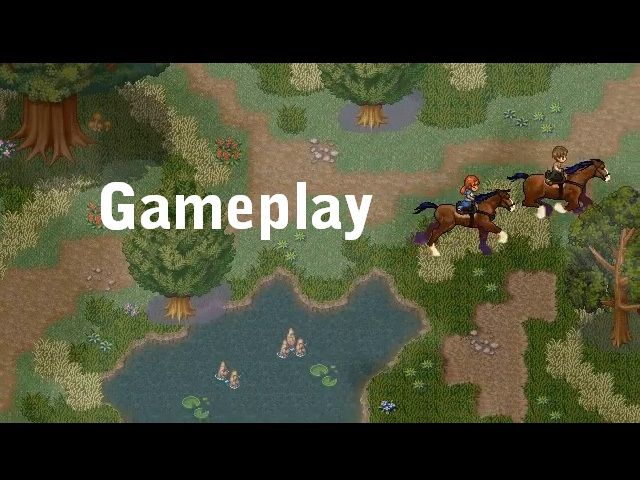 The gameplay is pretty nonexistent and to be honest, it is exactly what it needed. Instead of saying the story was distracting of the game, this time the gameplay was never distracting to the story. In each memory that you arrive in, you will need to find mementos of jonny's past to link his memories together. While doing this you will learn a lot about Jonny, River, and some other events in his life. You will need to solve a puzzle at the end of the memory by flipping cards over which can usually be done in less than 10 seconds after a little practice. Beyond that it is all story driven.

Analysis

Even though this game is more of an interactive story than a game I have been recommending this to anybody and everybody. Even people who do not play games. That is how much faith I have in the story of "To the Moon". It is a one of a kind and something that should not be missed for anybody who is looking for a good story. You will laugh, you will cry, and something that will truly effect you emotionally before the end of this beautifully crafted story. Instant classic.
| | |
| --- | --- |
| Story | 10 |
| Artistic Value | 10 |
| Gameplay | 6 |
| Overall | 8.7 |