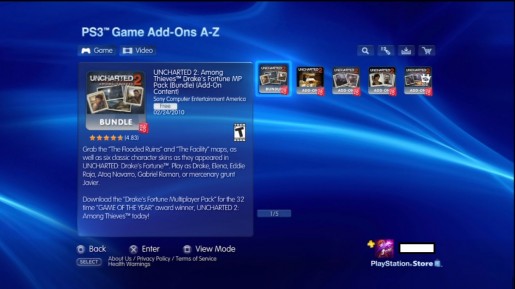 If you've been waiting for a reason to get Uncharted 2, then you might want to reconsider that. After a long run the DLC has been changed from paid, to free on the Playstation Store. If this wasn't great news alone, some of these packs also include new trophies to unlock. Supporters of the GOTY editions also have something to look forward to, since the missing sidekick pack is now free too. However the Eye of Indra pack seems to be missing.
This appears to be a permanent price drop, so there should be no rush in getting your DLC. If you would like to download it, you can find it under special offers or simply look at the Uncharted 2 add on area. No word on other regions yet, so this might be exclusive for the US.
===============
Not sure if posted yet?