JRPGfan said:
By end of feburary if the UK goes at its current pace (which it cannot, lacks vaccines to do so), it should hit around 13,1m vaccinations.
That amounts to roughly 19-20% of their population.

HOWEVER....

The UK decided to only give people HALF of the vaccinations they needed.
They only get the first shot, and not the 2nd booster part.

This means UK will have 13m people (~20% of pop) with around 40-48% immunity.

That isnt by any means perfect.



In denmark, we re giveing both the first shot + the 2nd one.
So while we re only at like 3,5% of our population (right now), by end of feb, we might be like ~10%.


Whats best?
10% thats 95%+ immune to covid?

Or

20% thats 40-48% immune to covid?


Also note, that partial immunity (but not anywhere near fully so) will lead to high risk of mutation of covid, that then becomes more and more resistant to the vaccine.


We are giving 2 doses. We changed the limit for the 2nd shot from within 3 weeks to within 12. Anecdotally, the 2 people I know over 80 have both had 2 shots and of the three 70-80yr olds i know, one has had both shots and the other two have appointments booked for the 2nd within 3 weeks of their first.
Some protection is better than none. Lockdowns reduce the chance of mutation and I don't see it ending before April.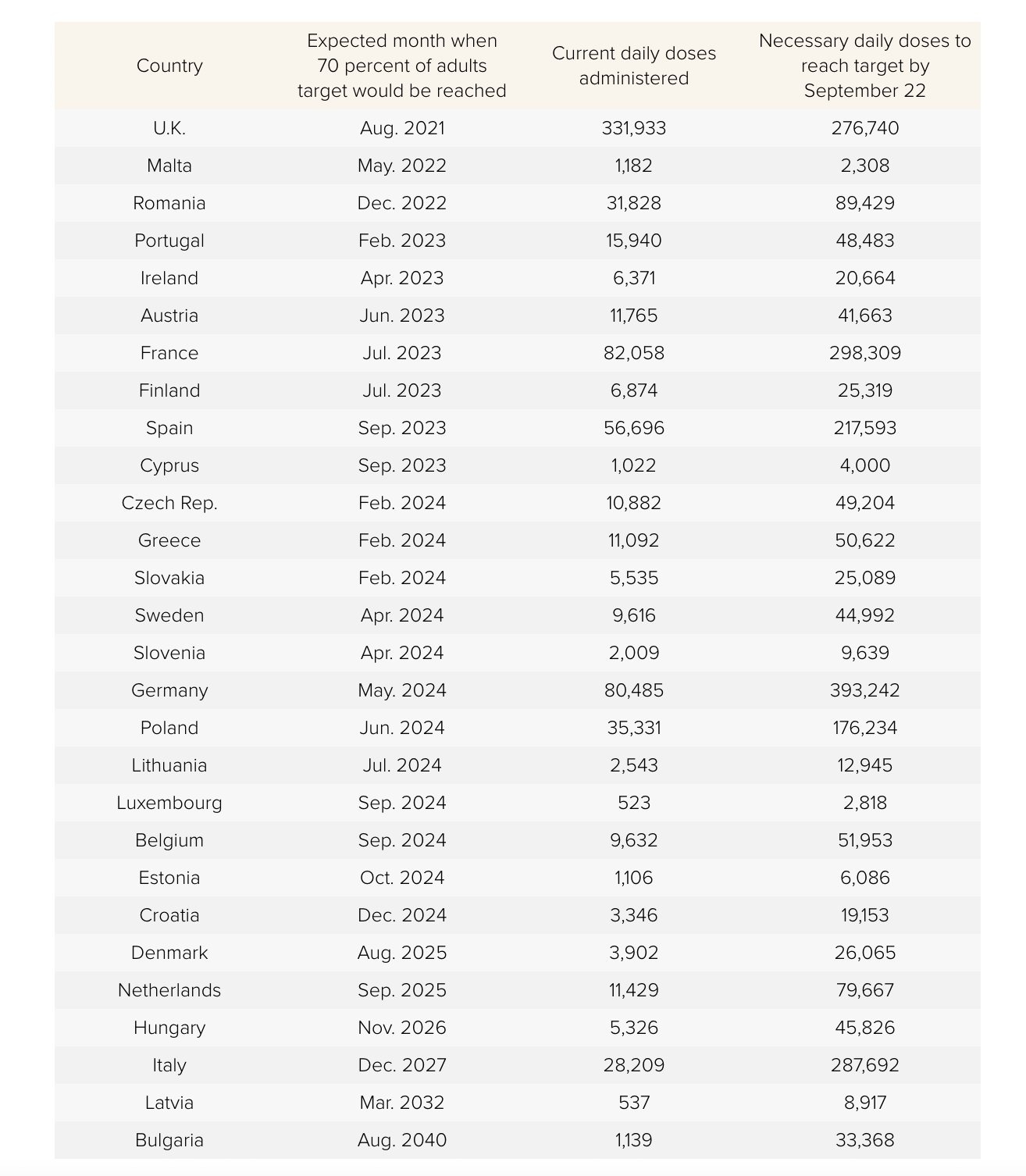 The last 2 days have daily vaxes at just under 500k and capacity continues to be added so we should be at 70% well before August.
Not sure where you get the idea that we don't have enough vaccines.
It also looks at though we are going to need a hard border in Ireland if the Republic is still infected/vulnerable. Maybe if they rejoined the UK, they could get their vax and have their freedom back.
Last edited by Pyro as Bill - on 24 January 2021