DroidKnight said:
JRPGfan said:
"Is it possible to recoup a $7.5 billion investment if you don't sell Elder Scrolls VI on the PlayStation?" I asked.
"Yes," Spencer quickly replied.


Goes to google "bethesda game studios revenue"
Result:

"Bethesda Softworks LLC has 75 total employees across all of its locations and generates $10.30 million in sales (USD)."

Its gonna take awhile to recoupe those 7,5$ billion USD.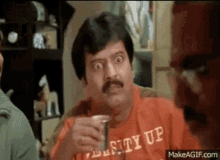 Is there some easy way to get a idea of how much profits the company makes?
My first thought was I must have made a mistake or something, because it seems way to low.

Could be a case of me googleing the wrong thing? or misunderstanding the results or trusting a random googleing to provide easy to understand numbers.