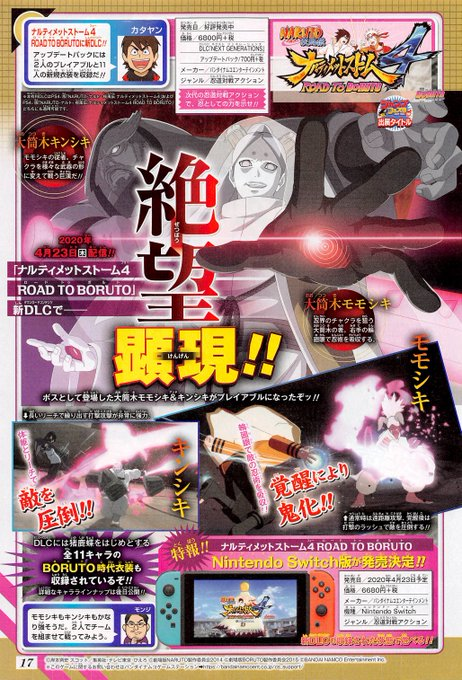 Bandai Namco has announced Naruto Shippuden: Ultimate Ninja Storm 4 Road to Boruto (an updated re-release) in the latest issue of Weekly Jump. The game will be released on Nintendo Switch on April 23, 2020 for for 6,680 yen. So far, only a release in Japan has been confirmed, but a Western release is fairly likely.
The Switch version is also getting some new downloadable content alongside the other versions of the game: two new characters will be playable in Momoshiki and Kinshiki and there will also be new Boruto-era costumes for eleven characters.
Update: The game will release in the west on April 24, 2020.
Last edited by Shikamo - on 16 December 2019

(=^・ω・^=)

Kuroneko S2 - Ore no Imouto -
Steam, MyAnimeList and Twitter - PSN: Gustavo_Valim - Switch FC:
6390-8693-0129
(=^・ω・^=)