JRPGfan said:
Yes instead of 1 technique that kinda works for everything, they have a A.I optimise how to do it best for each title.
But its still the same way to go about getting better performance, it comes at the cost of imagine quality.
Its a better technique than Checkerboard rendering that the PS4pro does, but its in sense the same thing.
(its just one works from the top, and scales down, while another works from the bottom and scales up)
About the power load:


It usually 225+ watts and has short bursts where it can go upto 314watts.

Radeon VI will probably be the same, even if they say 300watts, during gameing it ll likely be 225watt ish too.
Does anything about this card screams "hey, I consume less power than it seems!"? My, my.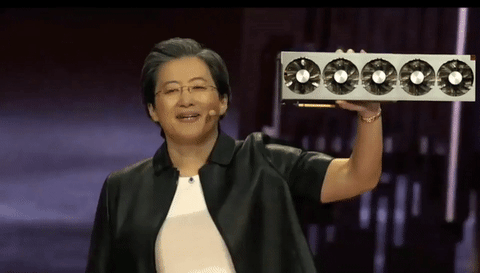 Besides, anyone can do this peak consumption stuff. Vega's particularly good on it.
Face it, the thing's dead on arrival. In fact, it is so dead AMD has no business calling it a "live stream", amirite?