Mnementh said:
nero said: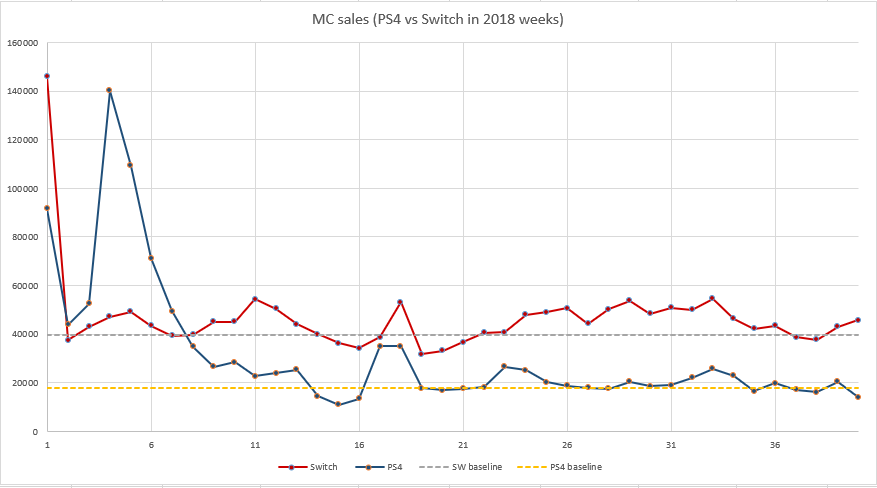 A little boost from SMP. Above baseline for NSW and below for PS4
Thanks for your continuing work on this, this graph really gives insights. As others explained (I wasn't aware) the drop in PS4-sales is because a price-drop for Pro is coming. This will probably boost PS4-sales next week. Interesting to see if it leads to a new baseline.
PS4 baseline could really use a boost but I doubt it'll get one from the 10% price cut on PS4 Pro only.