Shikamo said:
I just played the 2025 on ps3, its fun.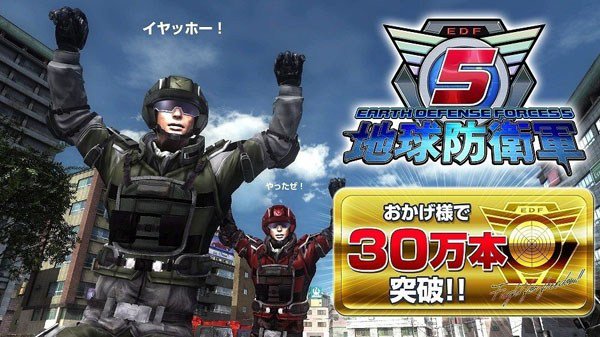 Total shipments and digital sales for Earth Defense Force 5 have topped 300,000 in Japan three weeks after reaching 250,000, D3 Publisher announced.
The latest Media Create sales figures reveal that at least 212,130 copies are retail sales.
Earth Defense Force 5 launched for PlayStation 4 in Japan on December 7.
I'm a huge fan of the series. Have all the North American releases except for 2017 on the Xbox 360. 2025 has it's charms, but it's such a flawed experience when compared to any other games in the EDF line. You should try EDF 4.1 on the PS4, or 2017 and EDF 2 on the Vita if you liked 2025. Hope we get a release date for 5 soon, been tempted to jump on the Japanese version since 7 of my PSN friends have already done so.
Last edited by COKTOE - on 18 January 2018
YOU WILL SERVE THE BRIGHT LORD!