UNDER CONSTRUCTION
USER RECOMMENDATIONS
Uran

Akatsuki No Yona
Drama, Fantasy, Historical, Romance, Shoujo

Summary: Yona is the sole princess of the kingdom, living the luxurious and carefree life as a princess should. She has it all: the finest clothes and cosmetics, the most divine sweets, a loving emperor as a father, and the hottest cousin crush, Soo-wong, anyone could ever hope to have. Now, if only her bodyguard, Son Hak, wasn't so annoying to her and her hair wasn't so red. But her nearly perfect world quickly shatters as the man she loves, Soo-wong, murders her father and the path to his ascension to the throne is assured. Son Hak escapes with Yona, and they lead a life on the run from that point on.
Pokoko
Horimiya ( Comedy, Romance )
Keyman: The Hand of Judgement ( Action, Comedy, Sci-fi )
Sengoku Youko ( Action, Adventure, Fantasy, Historical, Shounen, Supernatural )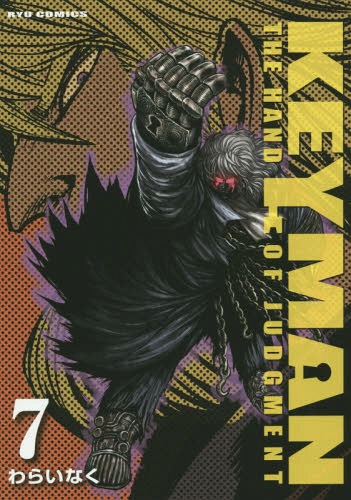 Horimiya Summary: Hori is your average teenage girl... she has a side she wants no one else to ever find about. Then there's her classmate Miyamura, your generic glasses-wearing boy in school and a totally different person outside. When the two meet unexpectedly, they discover each others' secrets and develop an unexpected friendship.
Keyman Summary: Keyman is the resident hero of Rockville City, a place inhabited by both humans and animal people. In the years since his debut as a hero, crime has decreased significantly, which does not look all that great for the local police force. But one day, after he catches yet another group of criminals, Keyman is mysteriously murdered. Detective Alex and his police force are investigating the murder, and one of their major clues is the words "Dr. Necro," which were carved onto Keyman's body after his death. Their case gets even stranger when Alex unexpectedly meets "Dr. Necro," who appears to be a young girl, in a bar. What monster could be behind the murder of Keyman, and what does the childlike Dr. Necro have to do with it all?
Sengoku Youko Summary: "Stop your evil deeds and take the right path!" That is the creed of Youko Tama and her younger step brother, Jinka Sendou. The two demon siblings travel the country to stop the deeds of all evil doers, along with a scaredy cat swordsman they picked up along the way, Hyoudou Shinsuke. Their travels lie with many twists and turns, as well as wacky characters they'll meet along the way.
Animegaming
Magi
Adventure, Comedy, Fantasy, Shonen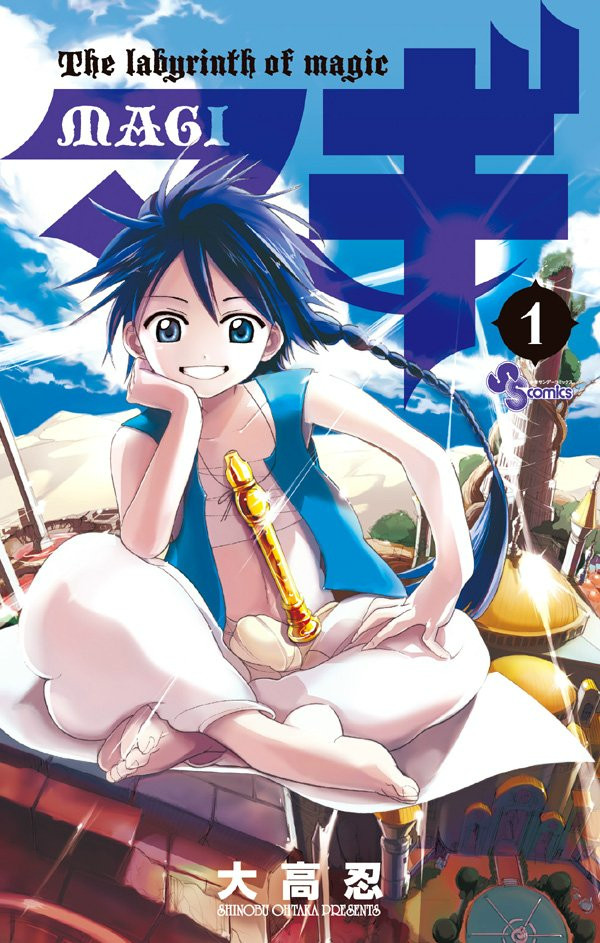 Summary: The story is set on a caravan that is travellng through a desert in search of Oasis City with its abundant supplies of water. A trader named Lyra travels with the caravan despite the thieves that bedevil it. One day, a mysterious boy named Aladdin appears before Lyra, and their encounter opens a door for adventure.
Jranation
DEAD Tube (Ecchi, Horror, Mystery ) (For mature audiences 18 and up.)
Orange ( Comedy, Drama, Romance, School Life, Slice of Life, Shoujo )

Dead Tube Summary: Dead tube is a game where contestants enter with the promise with vasts amount of money for uploading entertaining videos but there's a catch. The person or people whose video(s) get the lowest amount of views has to pay for the expenses and the crimes of all the other participants.
Orange Summary: In the Spring she was 16, Takemiya Naho receives a strange, but detailed letter from herself, ten years in the future. At first she thinks the letter is a prank, but then the things written in the letter actually happen, including the new transfer student that sits next to her in class, Naruse Kakeru. The letter reads just like her diary entries, down to the same characters. It is not till two weeks later, when Kakeru shows back up at school, that Naho finishes the letter. In the letter, her 27-year-old self tells her 16-year-old self that her biggest regret is that Kakeru is no longer with them in the future, and asks her to watch him closely.
PsychicScubadiver
World Trigger ( Action, Sci-fi, Shonen, Supernatural )

Otoyome Gatari ( Drama, Historical, Romance, Seinen )

Boku no Hero Academia ( Shonen, Supernatural )

Boku Dake Ga Inai Machi (Erased) ( Seinen, Supernatural )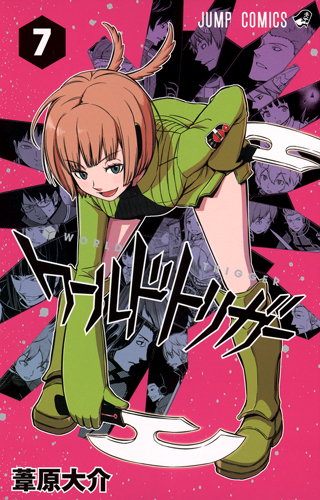 World Trigger Summary: A gate to another dimension has burst open, and from it emerge gigantic invincible creatures that threaten all of humanity. Earth's only defense is a mysterious group of warriors who have co-opted the alien technology in order to fight back!
Otoyomegatari Summary: Set on the Silk Road that connected Asia with Europe before the modern times. The story of Amira, a woman skilled in archery and horsemanship, sent to marry Karluk, a boy from another village who is 8 years younger than her. But all is not well, as her village decides to take her back...
Boku No Hero Academia Summary: The story is set in the modern day, except people with special powers have become commonplace throughout the world. A boy named Izuku Midoriya has no powers, but he still dreams.
Boku Dake Ga Inai Machi (ERASED) Summary: Fujinuma Satoru is an aspiring manga artist who always get his manuscript rejected, and told that "you're not putting enough of yourself in it". He get through his day by working as pizza delivery man. One day, while delivering pizza, he "noticed" something and got into accident...
Bralod
Vagabond ( Action, Drama, Historical, Martial Arts, Seinen )

History's Strongest Deciple Kenichi ( Action, Adventure, Comedy, Ecchi, Martial Arts, Shonen, Romance )

Vagabond Summary: Based on the book "Musashi" by Eiji Yoshikawa, Vagabond is an award-winning, fictional retelling of the life of Miyamoto Mushashi, often referred to as the "Sword Saint" - perhaps the most famous and successful of Japan's sword fighters.
History's Strongest Desciple Kenichi Summary: Shirahama Kenichi is a book lover who has just entered high school, but he is often bullied by others. One day, he became good friends with the new transfer student, Fuurinji Miu, who was also looking for a friend. Kenichi was shocked at how powerful she is at first, but he is still somehow attracted to her...
Pastro243

Btooom! ( Action, Psychological, Sci-fi, Seinen )

Aka Akatoretachi no Monogatari ( Action, Adventure, Ecchi, Seinen, Supernatural )

Zetman ( Action, Drama, Mature, Romance, Sci-fi, Seinen, Supernatural
Cage of Eden ( Action, Adventure, Drama, Romance, Horror, Fantasy, Ecchi, Mystery, Psychological )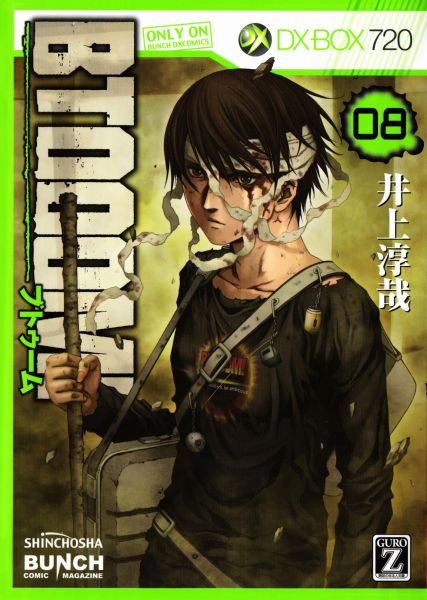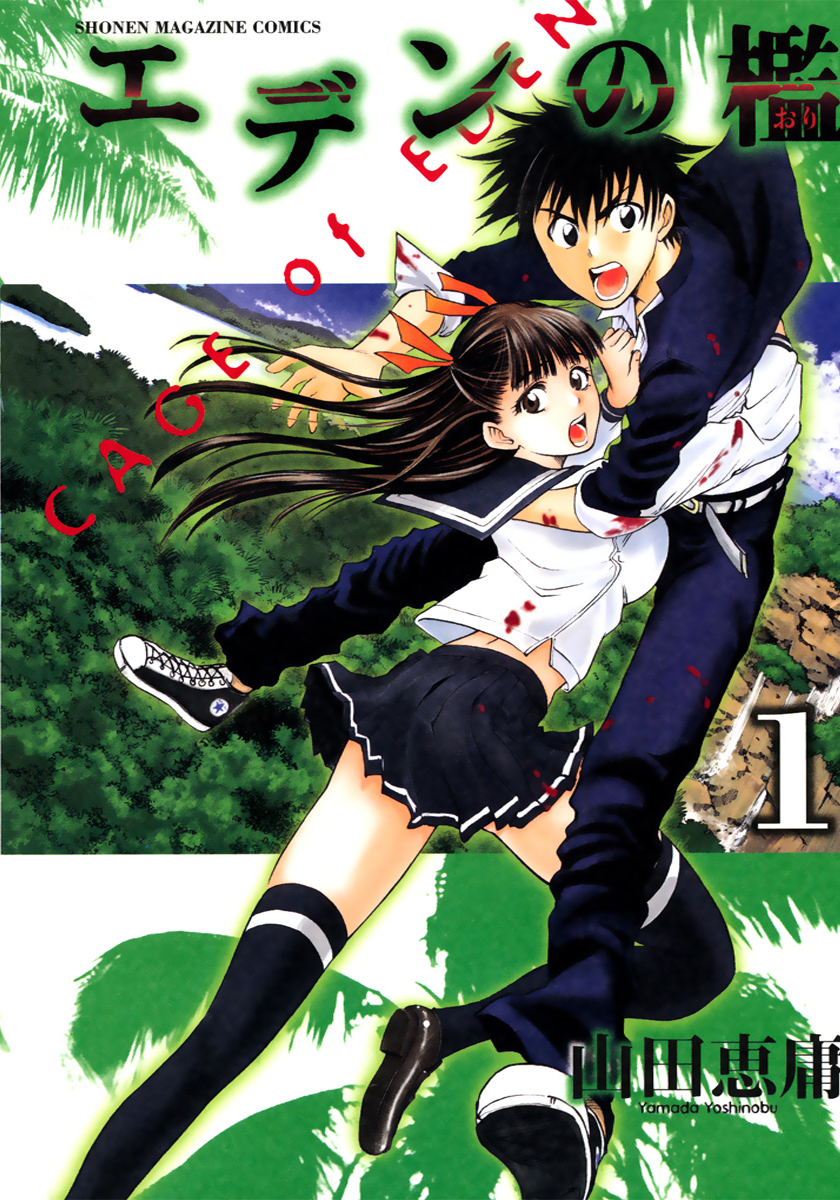 Btooom! Summary: Sakamoto Ryuuta is an unemployed 22-year-old who lives with his mother. In the real world, there may be nothing really special about him, but online, he's one of the world's top players of the combat game "BTOOOM"! One day, he awakes in what appears to be a tropical island, though he has no memory of how or why he has come to be there. While wandering around, Ryuuta sees someone and calls out for help. The stranger responds by throwing a bomb at him! Now Ryuuta realizes both that his life is in danger and that he has somehow been trapped in a real-life version of his favorite game! Will Ryuuta be able to survive long enough to figure out how and why he ended up here?
Aka Akatoretachi no Monogatari Summary: Itsuki and Hayato, two brothers who grew up in a village nestled deep in the mountains, set out to hunt down a wolf that has been attacking the livestock of the village. Itsuki is about to go in for the kill when a gigantic beast appears out of nowhere, snatching up the wolf in its jaws and sucking the life out of it. The beast that stared Itsuki down was a gargantuan, blood-sucking vampire deer… Will the two brothers be able to return to the village alive?! Find out in this blood-filled action-packed story by extraordinary mangaka Kaishaku!
Zetman Summary: It follows the life of a homeless boy living with his "grandpa". The story starts to kick off when they encounter a man trying to commit suicide mumbling something along the lines of "before it is too late". Of course from then on the action begins and the dark plot begins to unfold with each volume.
Cage of Eden Summary: Akira and his classmates are travelling on a plane when it crashes onto an island inhabited by species thought to have been extinct. The situation becomes increasingly desperate as some of Akira's classmates are eaten alive, while some kill others in desperation. Now Akira and a few other survivors are trying to survive what seems to be a horrible nightmare.
Jigokutamago
Helck ( Action, Adventure, Comedy, Fantasy, Shonen, Tragedy )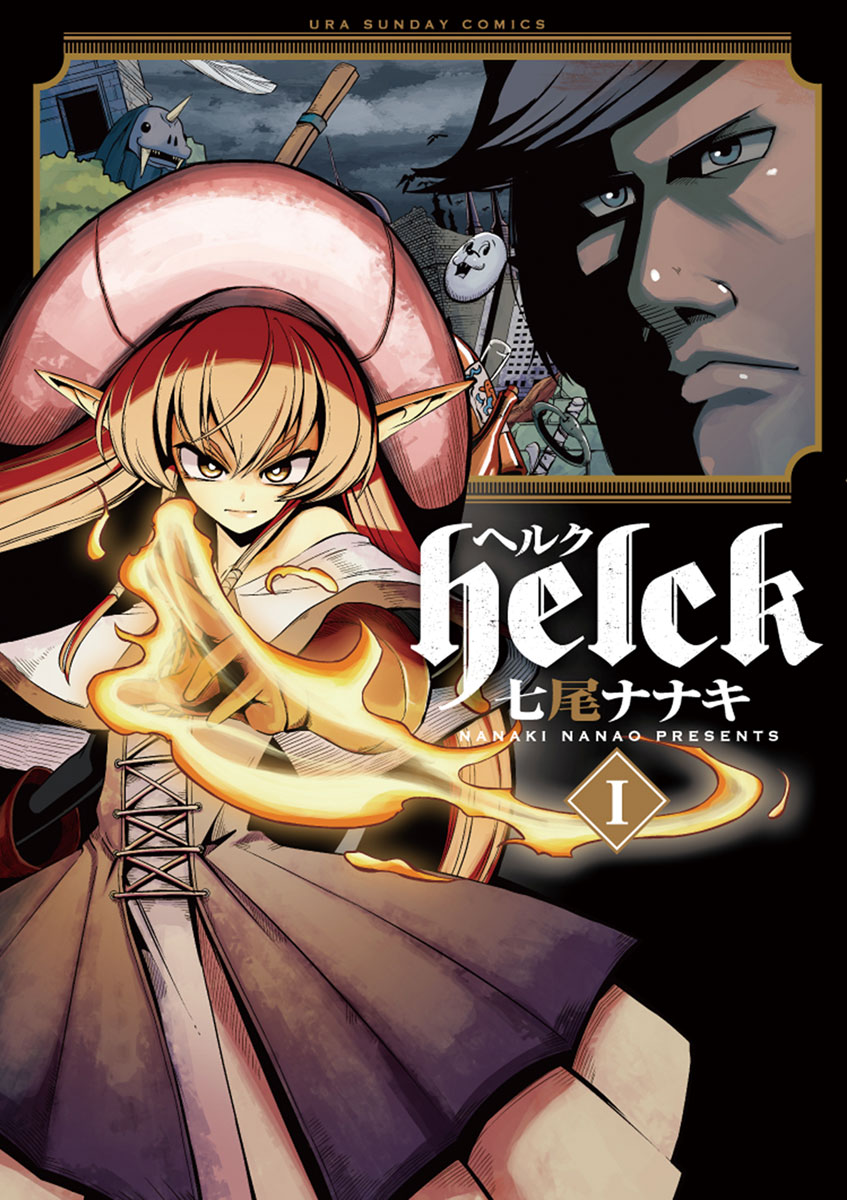 Helck Summary: After the last Demon King was defeated, a Demon Kingdom is running a contest to choose the next King. A muscular and high-level human named Helck joined and said that he wants to destroy all human. Is he serious? Elf "Vamirio", one of the four Great Kings of the whole Demon Empire, cannot believe in this. She is monitoring the contest. The story starts in the Demon Kingdom. What's the secret behind Helck and the human world?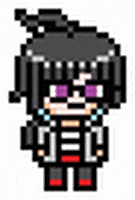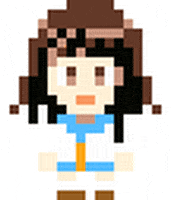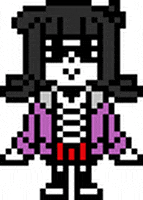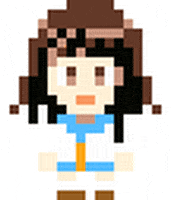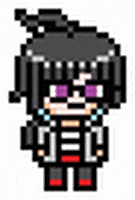 Dance my pretties!
The Official Art Thread - The Official Manga Thread - The Official Starbound Thread