GamechaserBE said:
The city of Brussels is a hellhole—or so says Donald Trump. In an interview with
Fox Business Network
on
Tuesday
, the prospective Republican U.S. presidential nominee lambasted Belgium's capital for being dominated by Muslim extremists.



Meanwhile in Belgium(brussels)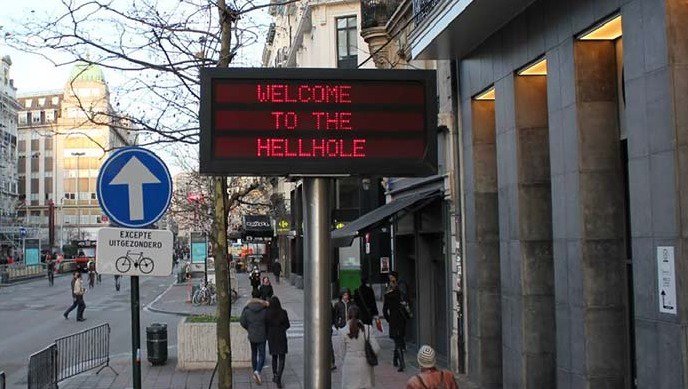 A real sign btw and love it XD.
Haha!