#50
Far Cry Instincts (Xbox, 2005)
guessed by S.Peelman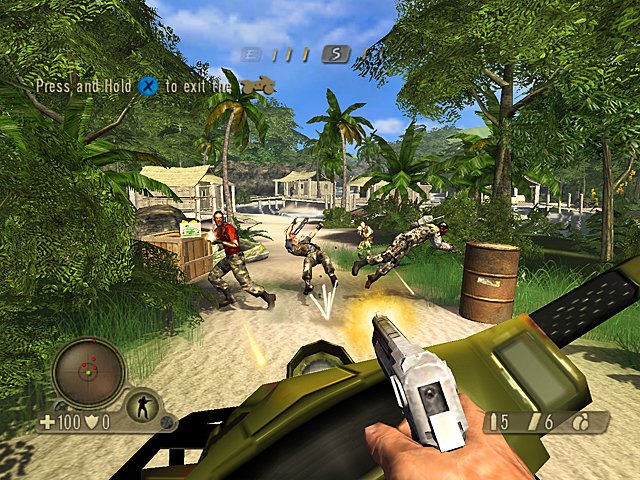 On a system defined by its excellent first-person shooters, Far Cry Instincts stands out as one of the best. While less open-ended than the PC original, Instincts is a stellar game in its own right, boasting multiplayer modes, weapons, and "feral abilities" found only on Xbox. The environments in the game are gorgeous and detailed, and, despite the limited processing power of the Xbox, large enough to allow players to tackle objectives according to several different strategies. Want to go in guns blazing? No problem. Rather lure the enemy out and eliminate its forces one-by-one with deadly traps? Instincts has you covered. The result is a deep, surprisingly strategic shooter that ranks among the best Xbox has to offer.