#19 - WipEout 2048 (Kudos to no-one for guessing this)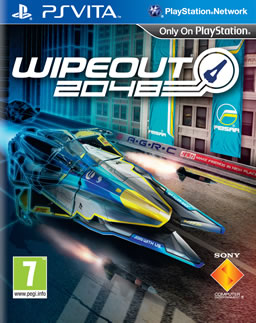 Everything a WipEout game should be. After 15 years, I suppose you'd hope that Studio Liverpool would be masters of the futuristic racer, and they most definitely are.
Although missing one integral feature (racebox), everything else is more than fantastic enough to make up for it. The graphics are gorgeous; the soundtrack is great; the gameplay is a refinement of everything since Pure onwards; the online multi-player is incentivized greatly to keep you coming back for more; the campaign is greatly balanced and the zone mode is the best ever; fantastic tracks and beautiful locations. Just everything you'd want it to be.
A fitting swansong for one of my favourite gaming studios of all time.