I have divided this list of 2011+ titles into multiple sections similar to the 2010 list above. The first section lists all games that will most likely be coming out in 2011, and it has a format similar to that of the OP. The second section lists all other titles, including possible vaporware, 2011+ titles, and unannouced titles that are obviously on the way.
2011 Blu-ray Titles
These games are definitely on the way, and are, at this time, expected to come out in 2011.
Agent
TBA 2011 NA/EU/JP
A new, fresh IP created by Rockstar North exclusively for the PlayStation 3.
---
Final Fantasy Versus XIII
TBA 2011 NA/EU/JP
Part of three Final Fantasy XIII games from Sqaure-Enix, Versus is the story of a young king sworn to defend the last crystal in the world from the "hectic order" outside of his kingdom. It's a fight between ancient and modern techonology, and the struggle of one king to protect the old ways.
---
Killzone 3
Spring 2011 NA/EU/JP
The sequel to the best damn shooter of 2009, Killzone 3 sees Sev and what little remains of the ISA invasion force fighting to survive on a barely inhabitable wasteland of a planet, surrounded by an enemy far superior in both resources and numbers.
---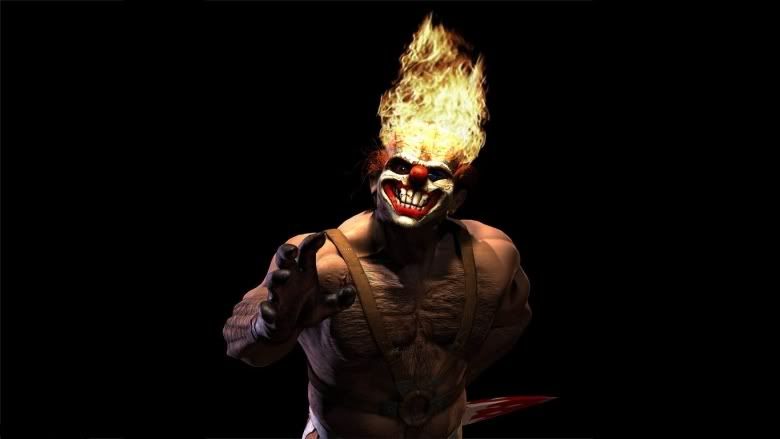 Twisted Metal
TBA 2011 NA/EU/JP
Complete with all the fast-paced vehicular combat and destruction that gamers have come to know and love, Twisted Metal comes to the PS3.
---
White Knight Chronicles II: The Awakening of Light and Darkness
TBA 2011 JP/NA/EU
In White Knight Chronicles II, return to play as Leonard and his companions a year after their first adventure.
________________________________________________________________________________
2011 PSN Titles
These games are definitely on the way, and are, at this time, expected to come out in 2010.
N/A
2011 Semi-Exclusives
Out of the "Big Three" these games will only be hitting the ps3, but they will be hitting other platforms as well.
MLB '11: The Show - March 2011 NA
Platforms: PS3/PSP
Possible 2011 Exclusives
These games have been announced, officially or unofficially, and it's more a matter of when, not if.
Ape Escape 4
EyePet 2
Infamous 2
Killzone 3
MotorStorm 3
Resistance 3
Sly Cooper 4???
Syphon Filter PS3
Tentatively Canceled Titles
Titles whose production has been halted, but may resurface again at a later date.
Eight Days
The Getaway 3