yes , 10 million / year is quite feasable, since the PS3 has not even yet reached it's lowest market price which I think in 2014 or 2015 of $99.99 to $149.99 due to price scale in it's last year's of it's support cycle. also the PS3 just released in some countries as of late 2008 to some even as late as jan 2010! so by then in some place's the PS3 would have only been on the market for 6 to 8 year's.
so on a year by year support it's quite feasable in my opinion.

the ps3 is shipped to 36 countries world wide , that's quite a bit of logistic's not to mention not all of them got the PS3 in the same year.
if you think that's
a total # of systems 277,777 per /year per region
per region every year for 10 year's,
yes not every region would reach that ammount but other's may infact buy more that that per year!
that is quite doable in my opinion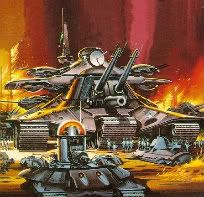 I AM BOLO
100% lover "nothing else matter's" after that...
ps:
Proud psOne/2/3/p owner. I survived Aplcalyps3 and all I got was this lousy Signature.