Hey, been on the road last couple weeks so haven't had a chance to update, but wanted to confirm that for Xbox One we're 1080p upscaled from 720p. And, we're native 1080p on PS4. We optimized each console to hit 60 FPS and the game looks great on both. Still on the road, but glad to see the great reception to Extinction. Can't wait for next week's launch.
http://www.twitlonger.com/show/n_1rqqa5o
UPDATE4: COD is also 720p on the PS4 due the Network issues.
by: ReviewtechUSA
https://www.youtube.com/watch?v=U6h9l5Gb5hE
UPDATE 3: deal with it!
UPDATE 2 Adam Boyes confirms native 1080p on PS4.
http://www.playstationlifestyle.net/2013/10/24/adam-boyes-confirms-call-of-duty-ghosts-is-native-1080p-on-ps4/
Thanks Blood_Tears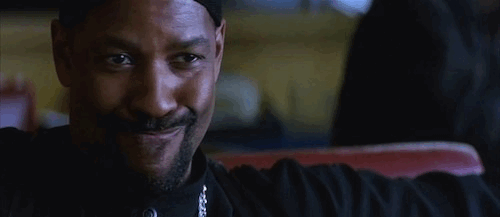 UPDATE: TITANFALL is also romoured targeting for 720p 60fps according to
Ok.

Well, fuck being coy, obviously this is the rumor I heard. It's really thin, guys. Really thin. I want two sources on anything I post here or talk about on my podcast but this I really, really wanted two sources on. And there's a few wrinkles to it as well which are interesting (if they are true). I just cannot say whether it's true or not and this is obviously a huge fucking deal. Sales are at stake. At this point I wouldn't be surprised if MS put a goddamn hit out on me.

Anyway, this is the rumor. And it's thin. It's fucking thin. To be completely honest I don't believe it. I mean... it's just weird. Anyway - supposedly Activision is doing a controlled environment review process that only huge ass games can get away with. What I heard was you got to chose a version.... either xbox one or PS4 and you didn't get to see the other one. You then go in and play it at their setup for a certain number of hours and that's it. Someone who saw the Xbox one version claims it's 720p.

Did this person count pixels? Is this known info they are telling people? Is it upscaled? I don't know the answers to any of these questions. It doesn't even make sense to me... CoD is a pretty shitty looking game, why in the hell could it not run at 1080p? I feel like if they took the time they could get the 360 version at 1080p if they wanted to... the engine is older than me. But, that's what was said.

It's impossible to get a second source because everyone is, obviously, under NDA. No one wants to get blacklisted by Activision.


And now for my opinion....

Driveclub being delayed I was pretty damn certain on. It wasn't a flimsy rumor like this. But the one thing that I'm noticing here is that the non-responses are the same. I was nervous about the driveclub thing because I was out here by myself with some random ass site I never heard of (kudos to them for being right though) and if the info ended up being wrong I was going to look like a huge asshole. Each non-answer given made me feel better about being right.

If the game is running at 1080p there's no reason to give non-answers. That's not info you want to hide. So looking at it from this angle - the rumor exists and non answers are given - I feel like that gives credence to the rumor.

But... but... but...! I've been right about a lot of shit. I should have never teased this because this rumor is fucking flimsy. More flimsy than PS4 in October which the entire internet believed. I'm not saying it's true. I expect 900p to be honest. That's a guess. I don't know. I do know there is a lot of chatter about the xbox struggling to hit 1080p.

Also, why the fuck not, Titanfall has been rumored to be targeting 720p on the xbox one as well. I'm sure that probably came up in this thread already by someone... but, yeah, that rumor seems more solid than this CoD one.
http://www.neogaf.com/forum/showpost.php?p=87095707&postcount=2179
Respawn on whether Titanfall is 1080p@60 on Xbox One: "We'll see. Framerate is king."
Digital Foundry: 1080p60 on Xbox One?
Drew McCoy: We'll see how performance goes. Frame-rate is king.
http://www.eurogamer.net/articles/digitalfoundry-vs-respawn-the-titanfall-interview
A reliable source confirmed that on Neogaf
http://www.neogaf.com/forum/showpost.php?p=87061963&postcount=820
Thread source
http://www.neogaf.com/forum/showthread.php?p=87061963#post87061963
"The environment where PlayStation wins is best for this industry" (Jack Tretton, 2009)