3996 posts since 18/11/12
Unlike XBox fans, I've got no reason to hate console, but this is hilarious. :D
4115 posts since 28/12/11
I think this has been posted already multiple times.


6553 posts since 10/10/08
Are you pronouncing it as "XB1" or "X - Bone" ? I can't tell.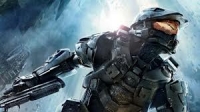 10448 posts since 27/06/11
Ok....I know this is a video game forum and we all want to see games. E3 should remedy this.

But seriously.......tv, sports, and COD are pretty huge things. Gamers just don't play games and cut themselves off from the rest of the world. TV will be watched, sports will be watched, COD will sell dozens of millions.
___________
System defining games (over 70 on metacritic) not on the other. IMO these are the system sellers that matter. No amount of PS4 selling can take this away.
2013: Forza 5, Dead Rising 3, Killer Instinct > Killzone Shadowfall
2014: Titanfall, Sunset Overdrive, Project Spark, Forza Horizon 2, Master Chief Collection > Infamous SF, Drive Club, Little Big Planet 3, Last of Us (IMO lacking in content compared to MCC).
2015: Rare Replay, Gears Ultimate, Forza Motorsport 6, Halo 5 > Bloodborne, Nathan Drake Collection, God of War 3 Remastered
618 posts since 28/01/10
haha oh that was too good, kinda sad but thats how it was with the conference, well atleast thats what i got from the conference.


4477 posts since 14/09/09
V-r0cK said:
Are you pronouncing it as "XB1" or "X - Bone" ? I can't tell.



X - Bone !

I don't know why but it's cracking me up! I'm calling it that from now on - period.