Hi I'm here again to show some new stuffs about the AMD Jaguar core that will be present in the PS4 in a 8-core form. The first think you need to know is what the specs of this Jaguar based CPU.
* The specs are abou 1 core only *
The name specs suggest a four-core Mobile ("M") chip running between 0.8 and 2.0GHz core clock... it is the same clock to have the PS4 CPU (2.0Ghz). The chip have a TDP of 25W... so that means the PC4 APU could have a good TDP too.
Now what about the Benchmarks?
Well you can found here https://www.osadl.org/CPU-benchmarks.qa-farm-cpu-benchmarks.0.html, look at the rack #9, slot #1, or "r9s1" but like I'm a good vgcharterz I will try to make a more compreensive table.
What more? There are a picture with the detailed cache/memory bandwith plot: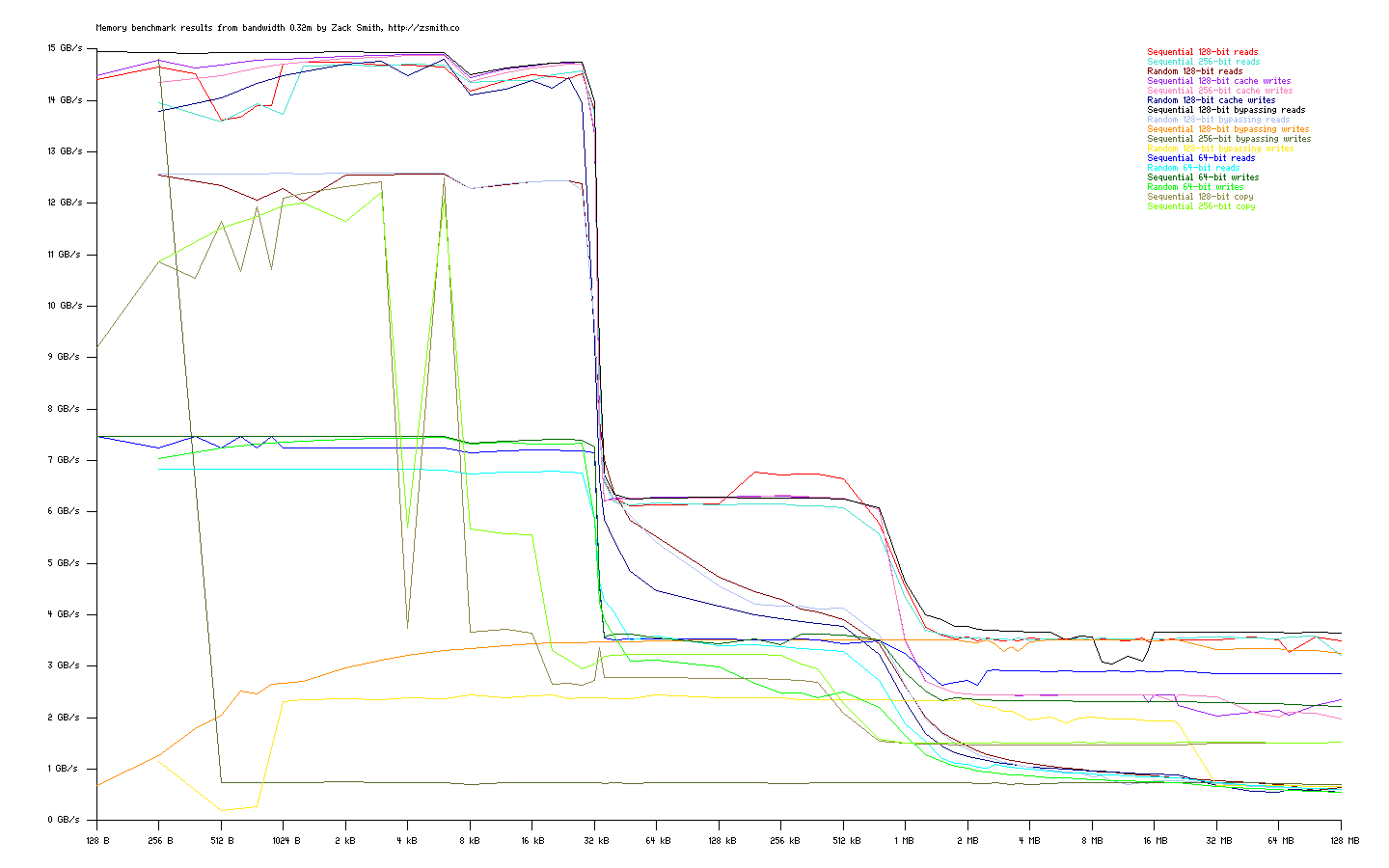 Sources
http://citavia.blog.de/2013/04/17/2-ghz-amd-jaguar-benchmarks-15761535/
https://www.osadl.org/QA-Farm-Realtime.qa-farm-about.0.html
Now what theses benchs means? I don't know for sure but while the Jaguar seems weak in single-thread tasks compared to Core i3 in multi-thread it became better in almost all benchs... so a 8-core Jaguar can be a good solution in the end due at the multi-thread power.
I ask for some help to the tech guys here to say what these results means?
Thanks and good night.