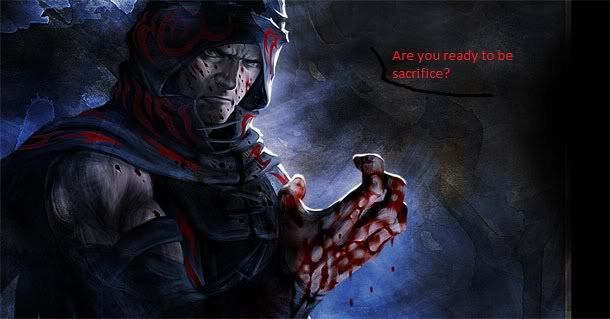 Details/what we know so far:
At a recent press conference, Keiji Inafune revealed some details about upcoming PlayStation Vita title Soul Sacrifice.
Players will be able to select from multiple different types (classes?) for their character. They'll also be able to customize the character further, which will result in a more personalized sorcerer.
Soul Sacrifice is built around a theme of making sacrifices and payments to gain power. The concept is utilized in magic, which doesn't have a traditional "magic points" system, but rather revolves around making sacrifices to use magic. Big sacrifices result in greater magic powers. For instance, the cost of using Excalibur (presumably a spell) is players sacrificing their lives. Players who use powerful skills repeatedly will begin to lose their human forms. Also, players will be able to have six spells — two sets of three mapped to the circle, triangle, and square buttons that can be toggled with the R shoulder button.
The theme of sacrifice even extends to enemies. When an enemy is defeated, the player can choose to sacrifice the enemy or revive/help it, and will receive different rewards based on the decision that he/she makes. If players are playing Soul Sacrifice cooperatively with others, the group must decide on whether or not to sacrifice a foe. Inafune said that the game has a system in place for addressing group disagreements, but wouldn't disclose details about what it is.
Soul Sacrifice is planned to support ad-hoc and infrastructure online play, in addition to infrastructure voice chat. Other "Vita-ish" features will be revealed later.
Downloadable content will be part of the game.
Sony had announced a Winter release date for the game, which may or may not mean a 2013 release date, but Inafune has said that he'd like to release the game this year. He also said that nothing has been decided concerning an overseas release.
Source: http://www.playstationlifestyle.net/2012/05/10/soul-sacrifice-details-dlc-local-online-multiplayer-planned-release-plans-more/
Moar sacrificial Details:
We forgot to mention one major character in our previous writeups about Soul Sacrifice: a "book." This "book" is a central figure in the game's story.
As detailed earlier, the main character is someone who was raised by a cruel sorcerer. Just as the main character is about to be given as a sacrificial offering, a special book appears before him. This book is a demon in book form. It contains the records of past fights between the sorcerer and monsters.
The player enters the world of the book and experiences the stories and fights depicted therein.
In addition to this background story, Sokuho's Famitsu summary mentions one magic attack that we didn't mention earlier: Salamander. This attack involves burning something (presumably a part of your body).
The game will have a customization component. You'll be able to select from a variety of styles for your character.
Your play style will also affect your form. As part of the game's story setting, the monsters you fight are former humans who used their magic too much and lost their human form. Make the same mistake, and you'll also begin to lose your human form.
Soul Sacrifice has support for one to four players. While we don't know what the multiplayer component will be like, it appears that you'll be able to sacrifice your fellow players' lives.
Keiji Inafune is listed in Famitsu in the game's "planning" and "development" role. Actual development is taking place at Marvelous AQL. The game's music component is from Yasunori Mitsuda and Wataru Hokoyama, with Hokoyama scheduled to head up overseas recording. On Sony Computer Enteratinment's side, the game's producer is Kentaro Motomura , and its assistant producer is Teruyuki Toriyama.
Source: http://andriasang.com/con0xm/soul_sacrifice_update/
Interview:
http://www.siliconera.com/2012/06/15/soul-sacrifice-interview-adding-an-emotional-aspect-to-hunting-games/
Sacrificial magic/weapons:
-Excalibur: You stick your hand down your throat, pull out your spinal cord, and use this as your sword.
-Gleipnir: Chop off your five fingers and perform a punch with your extended bones.
-Gorgon: Pull out your eyeballs, and use them to blast out magic beams
-Gungnir: Your bones and nerves emerge from your body and attack
-Rock armor: Sacrificing a rock
- Fire armor: Transmuting lava
-Salamander: Cast this and flames ignite your body and engulf enemies. After the spell is finished, your wizard is left with severe burns.
-A Plant Sword: can be created by sacrificing a Sword Sapling. When you strike an enemy, the Plant Sword stiffens up so you can slash away. Might not be the most effective weapon, but it beats chopping off your arm.
-The Thunder Axe: looks like a stronger weapon and you can make one of these by offering a Razor Thunder Stone. This axe is imbued with electricity and dishes out heavy damage.
Screens: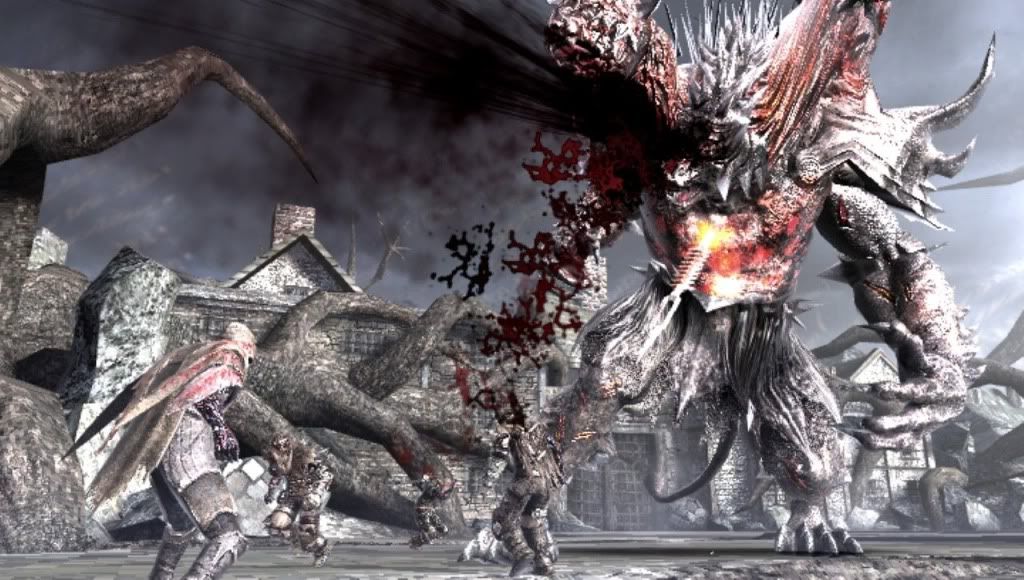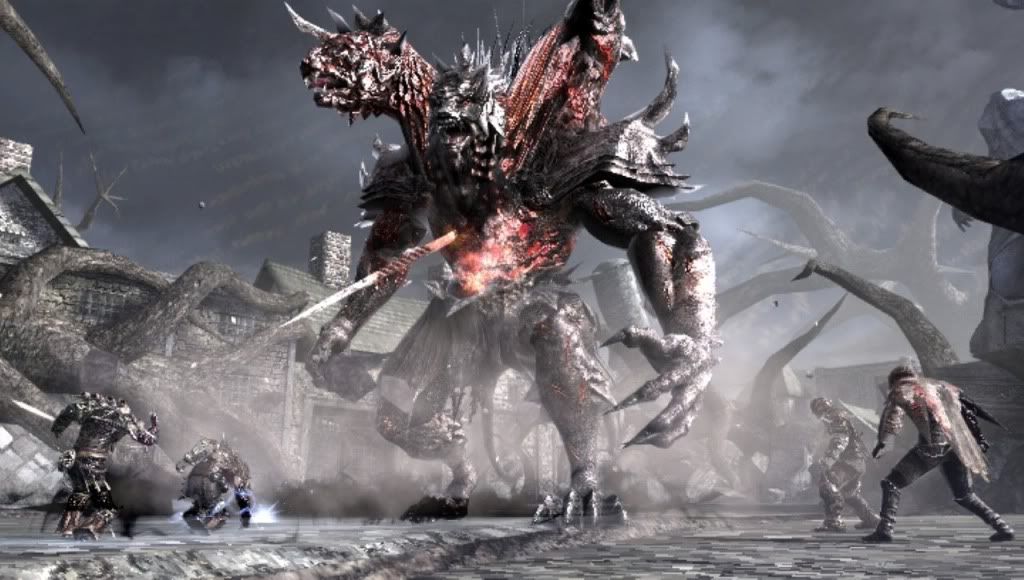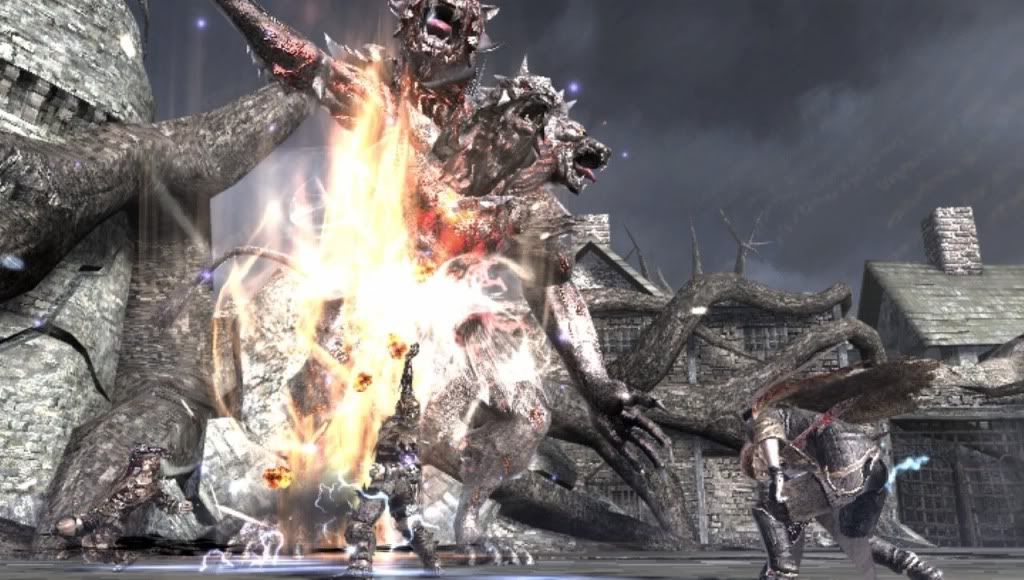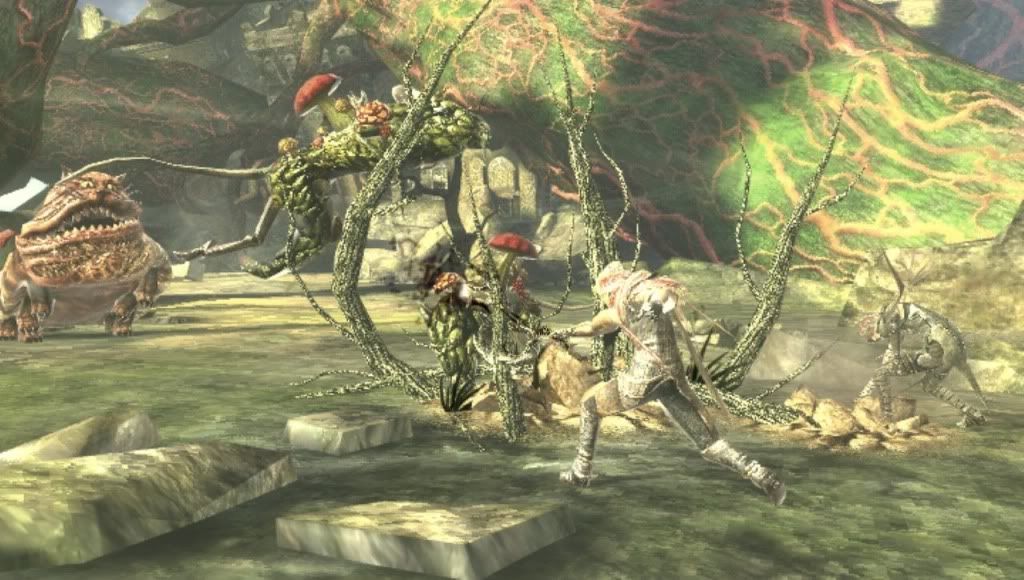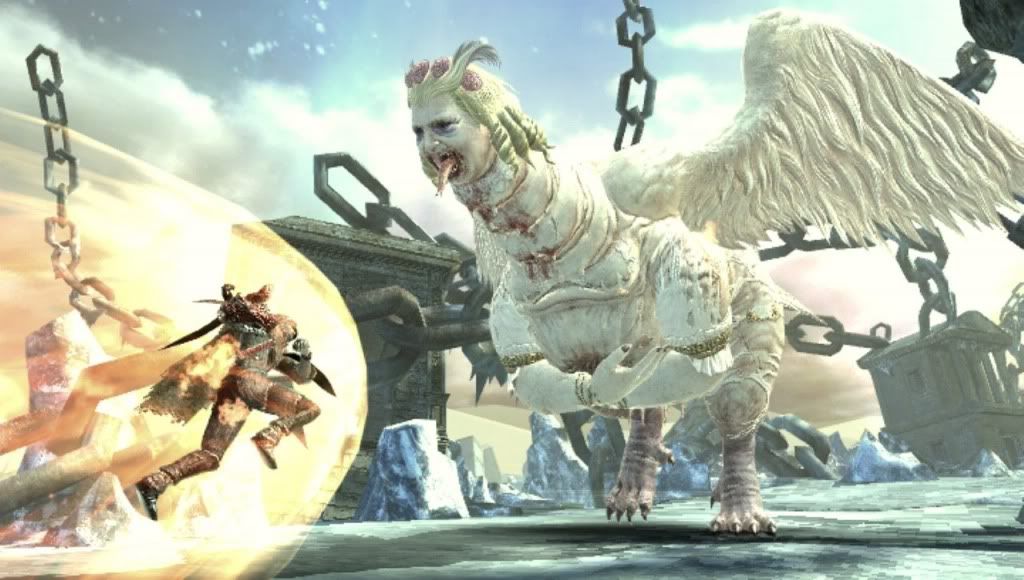 Comcept art: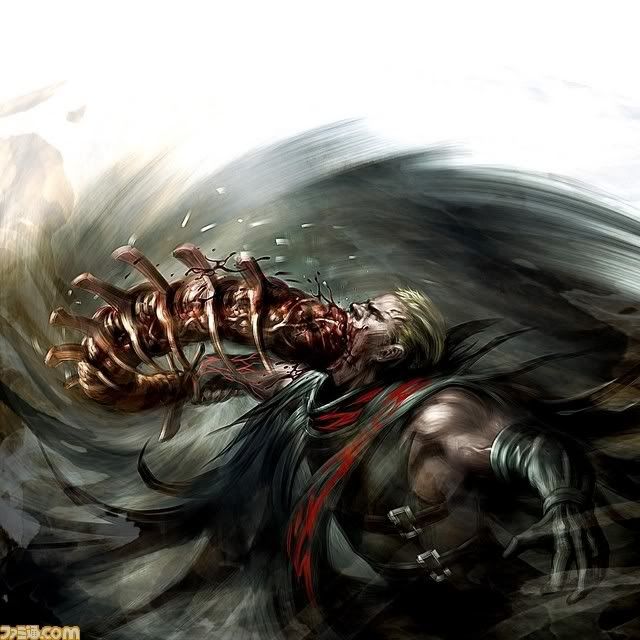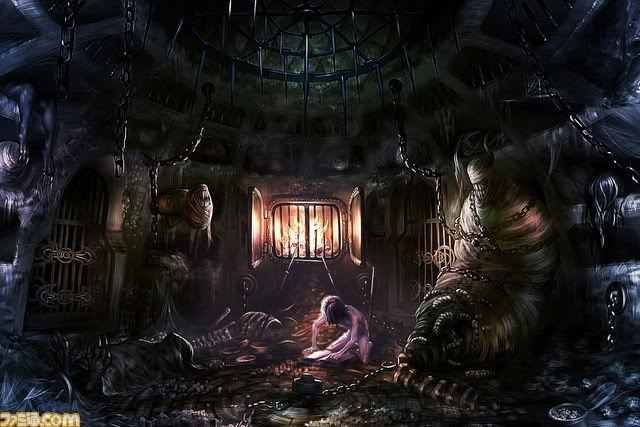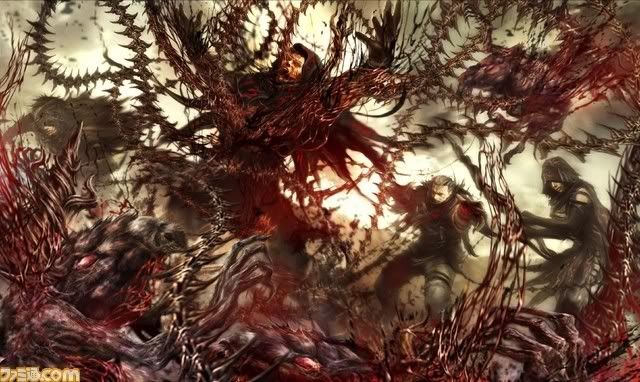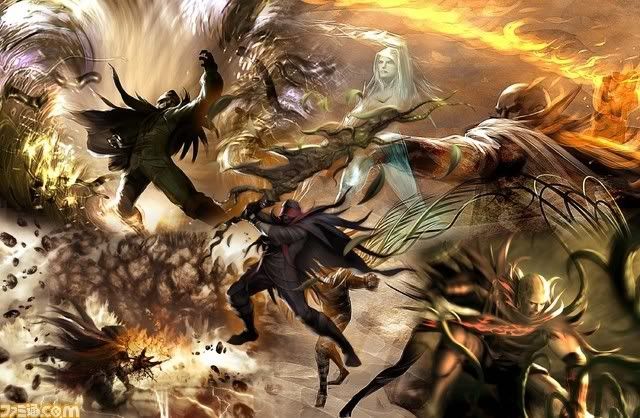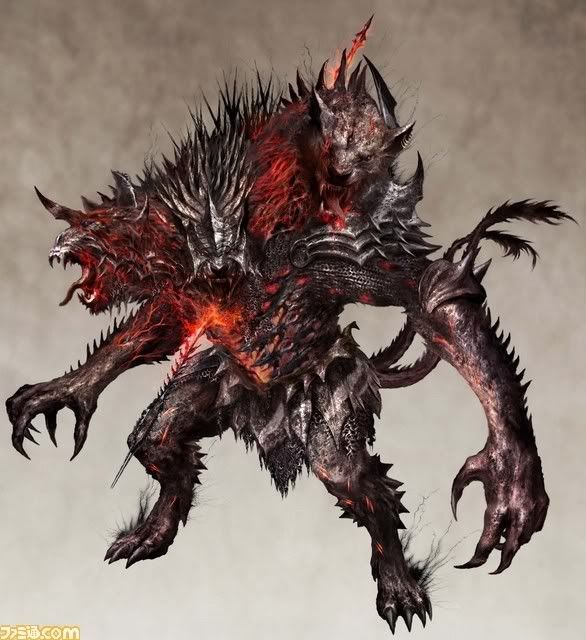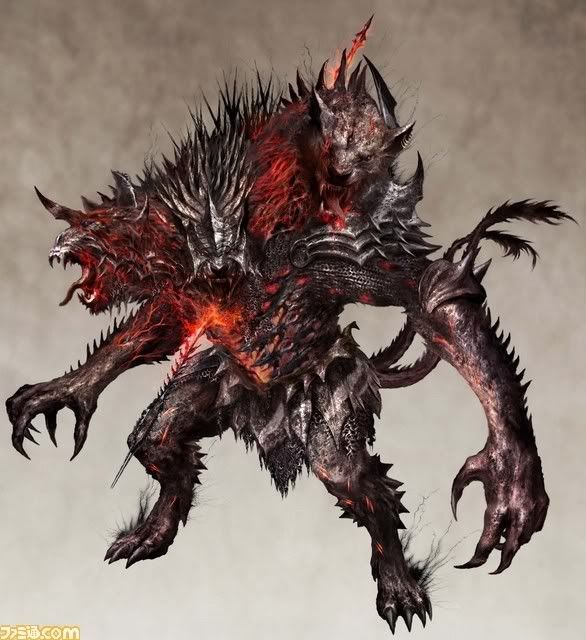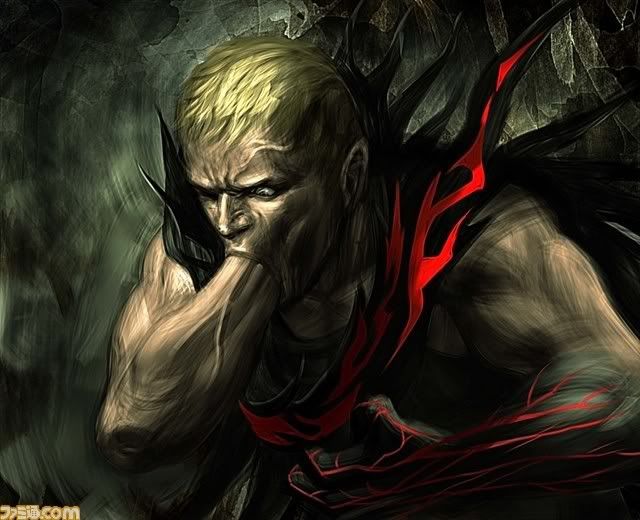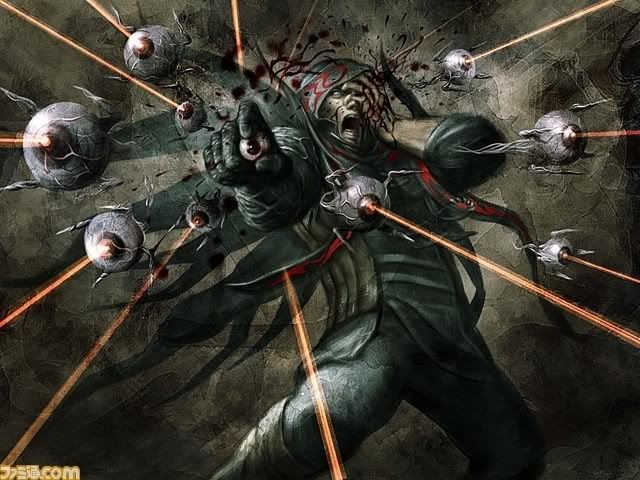 Trailer: