There are plenty of ways to get free Nintendo games, so this is really no big deal on that end. What is a big deal is that Nintendo could do a lot of things with this site! Make money off there own downloadable mario games, have a mario fan club, you name it! Good job Nintendo! Plus they already have there other big characters, so their biggest character was a no brainer!
http://www.nintendolife.com/news/2011/09/finally_nintendo_owns_supermariocom
Finally, Nintendo Owns SuperMario.com
Posted Tue, 27 Sep 2011 by James Newton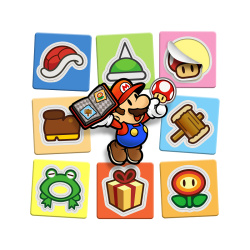 Squatters stomped
Super Mario turned 25 last year, but Nintendo's only just got around to wresting control of the all-important domain SuperMario.com from a nefarious Internet squatter.
Until 25th September, SuperMario.com offered free Mario games playable over the Internet, but domain snooping shows it now belongs to Nintendo of America. The page currently directs nowhere, but we're sure in time it'll point towards a hub for all things Mario.
The domain joins Metroid.com, StarFox.com and Zelda.com — among others — in Nintendo's ranks of official domains.
Here is the cache'd version of the old site which you can not get to anymore. If you try you just get sent to a search engine.
Super Mario Games
Have fun and enjoy our free online Super Mario games. Click on the thumbnail to play Mario games.
The NINTENDO PACT 2015[2016 Vgchartz Wii U Achievement League! - Sign up now! My T.E.C.H'aracter