I already played on psv and it's a ok jrpg to pass the time.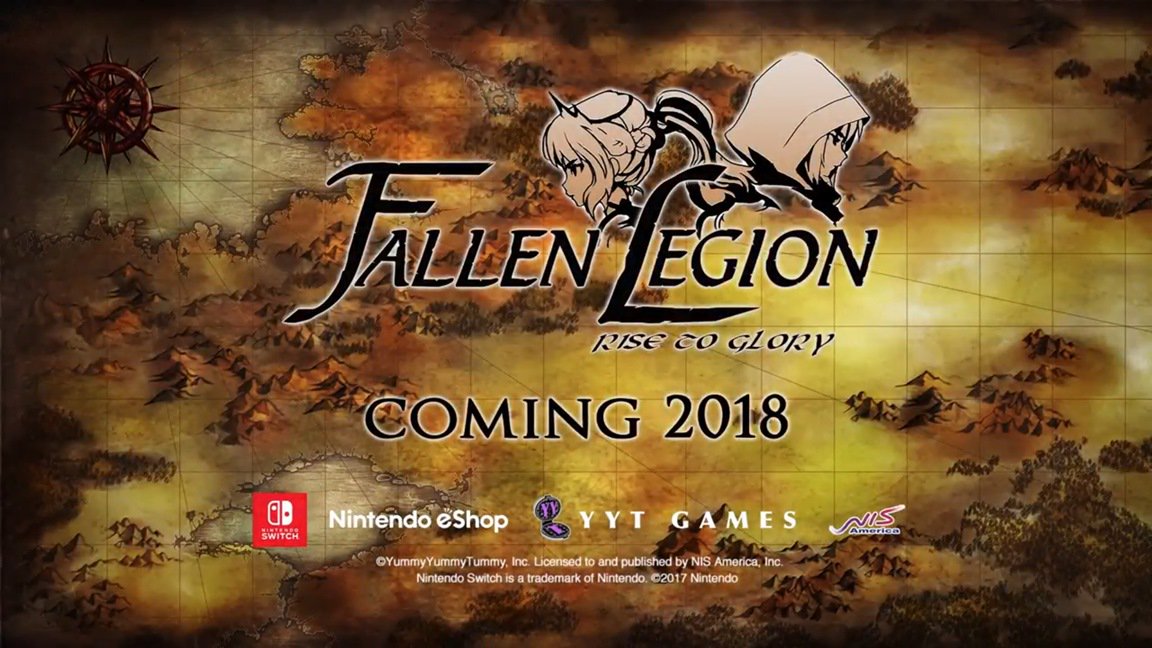 NIS America is bringing the action role playing game Fallen Legion: Rise to Glory to Switch, the company has announced.
Fallen Legion previously released on the PlayStation 4 and PS Vita as their own individual games, Sins of an Empire and Flames of Rebellion respectively. On Switch, both stories will be combined into one package.
Fallen Legion: Rise to Glory launches on Switch in 2018
Trailer
https://www.youtube.com/watch?v=Stzh7syAMWA

(=^・ω・^=)

Kuroneko S2 - Ore no Imouto -
Steam, MyAnimeList and Twitter - PSN: Gustavo_Valim - Switch FC:
6390-8693-0129
(=^・ω・^=)