https://www.youtube.com/watch?v=TwfUQd-BFRE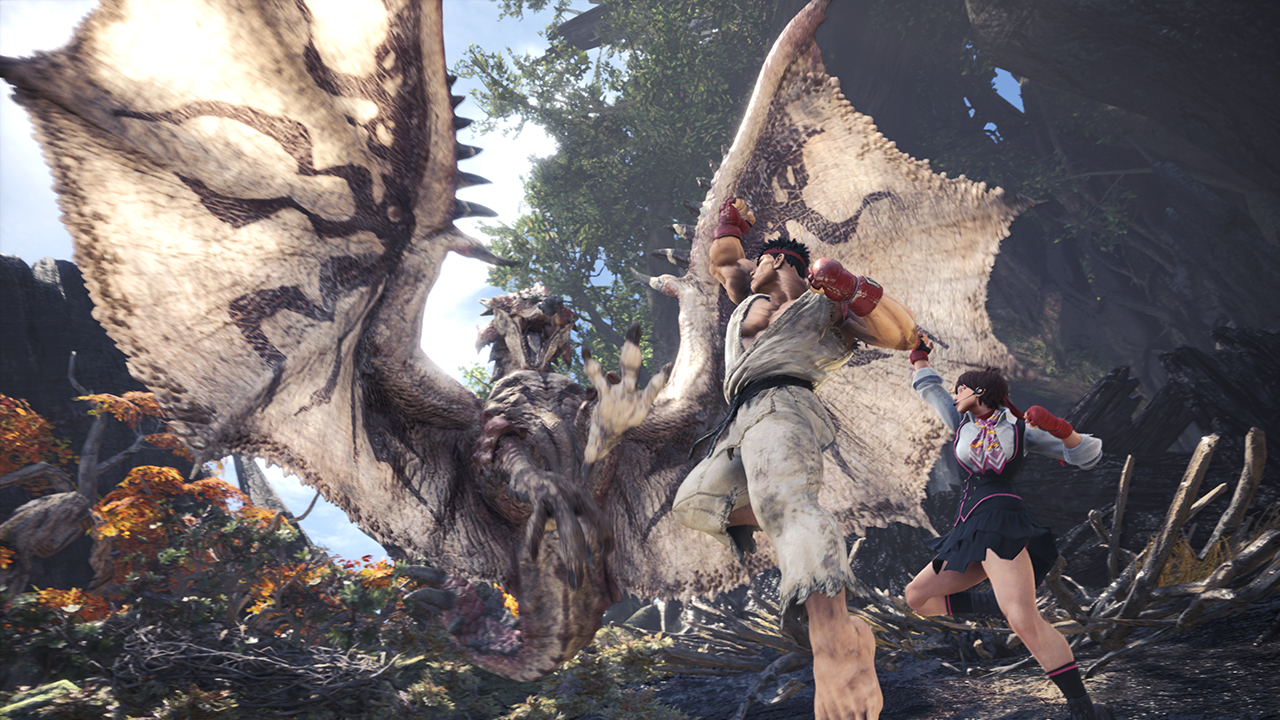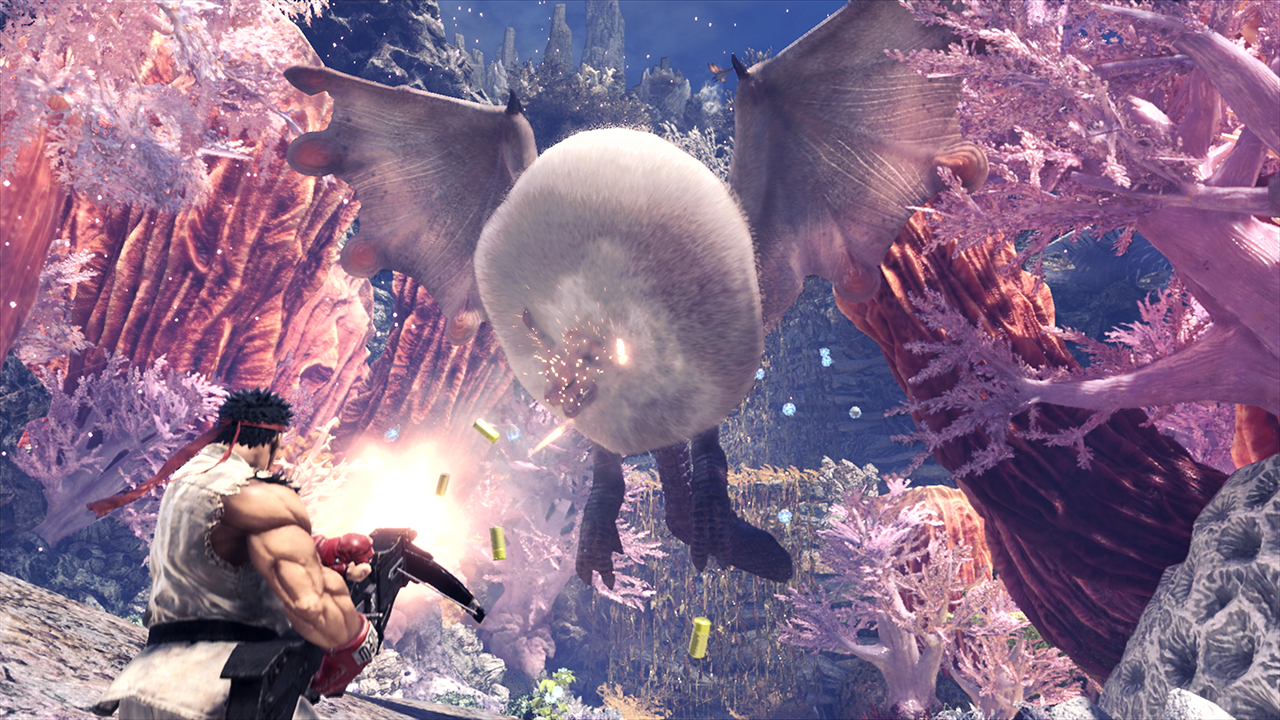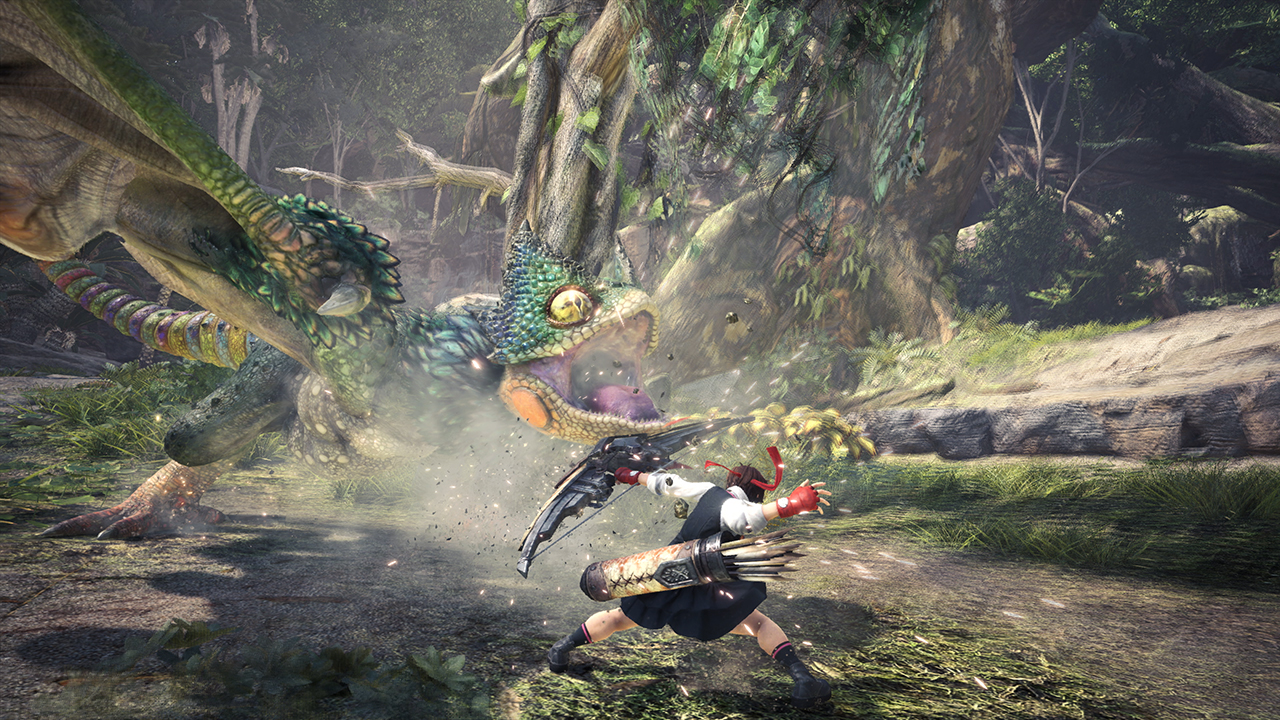 "In just a few weeks, we'll be featuring the quest to get Ryu's set as an exclusive early opportunity to PS4 players that also have a save data file from Street Fighter V (including Street Fighter V: Arcade Edition). Hunters with that save data will receive a special quest called "Down the Dark, Muddy Path." Just channel your fighting spirit, complete that quest and you'll get "SFV Tickets" as the special reward item. Bring that, along with other necessary materials, to the Smithy and you got yourself a Ryu armor set!"

"Hunters on PS4 that don't have SFV save data (and hunters on Xbox One) won't have to wait much longer, however, as the Event Quest will go back in rotation for all players at a later date. The exact timing is still to be announced, but during this time, everyone will be able to fight for their Ryu set.
And not long after that, two new Event Quests will be added to the rotation for all players (PS4 and Xbox One) and completing them will get you new "SFV Tickets," so you can craft the Ryu and Sakura sets."

http://www.capcom-unity.com/dubindoh/blog/2018/01/27/here-comes-new-hunters-ryu-and-sakura-join-monster-hunter-world

The Street Fighter lore is getting pretty crazy.


Last edited by Hiku - on 28 January 2018