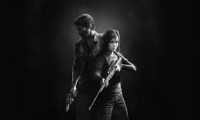 8,317
L5: Zergling
(1,683 until level 6)
thedawghousev2
If I get perma banned, I hope everyone talks shit about me on my wall.
A

28 year old male gamer

United States

Joined on

November 26th 2014

, last online

on 27 April 2017

.
Profile Views: 7,572
Forum posts:

825 times

which averages

0 posts per day

User Reviews: 0 reviews
VG$ 1,750.00
Banned

(Expires: 9th Jul 10)
Permaban - Flaming (For this article comment "you're getting downvotes because your post was stupid, chazzy. BOOOOMMMM" at http://www.vgchartz.com/article/258990/former-ea-boss-sony-fing-nailed-it-and-they-deserve-the-victory/. Over the course of four months you've gathered eight bans for trolling and flaming. Two of those bans were the result of direct attacks against Chazore, who once again is the subject of a demeaning attack by you. The fact that you've shown no contrition for your actions and that you've flouted a clear permaban warning tells the mod team that you're not interested in following the rules of this site or contributing positively to the community. Good luck finding a new forum home.) ~ Veknoid_Outcast
You have liked 0 posts.
You have 0 liked posts.

Leaving Limbo
100 posts on the gamrConnect forums.
Trust Me, It'll Have Legs
100 replies made to user's most popular thread.