I'd like to get the Jakks Pacfic Sonic Bendy figures, except for Dr. Robotnik. He's just not in scale with the rest: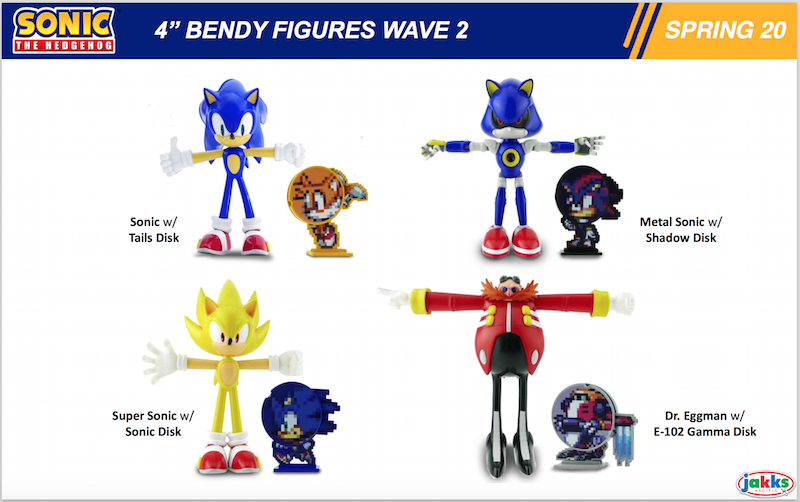 The other ones I've seen so far have been really good, but Robotnik's just not tall enough next to Sonic.
Also, I think Metal Sonic would've worked better as an articulated figure, don't you?