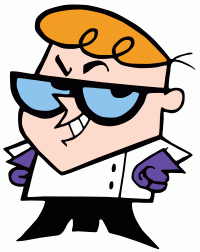 731
L2: Peon
(269 until level 3)
dexterneo
can't wait to buy Uncharted 3 and Batman arkam city in game of the year edition
A

26 year old male gamer

France

Joined on

July 29th 2010

, last online

on 27 January 2014

.
Profile Views: 4,672
Forum posts:

1 times

which averages

0 posts per day
4 Years
Has been a VGChartz member for over 4 years.
3 Years
Has been a VGChartz member for over 3 years.
Don't Forget To Save
10 status updates.
2 Years
Has been a VGChartz member for over 2 years.
1st Birthday
Has been a VGChartz member for over 1 year.
So You Came Back For More, Huh?
Logged in a second time.
'Ello Princess!
Awarded for signing up.
Favourite Games
This list only shows a selection of games from this user's favourite games.
View all games
Recent Forum Posts
View more
218
in Gaming Discussion on 24 January 2012
This post is a big troll !!!! why and how in the world do you think that increase the price of something that is currently free can increase your sales ???? The big difference between PS3 and Xbox it's that free versus money !!! Why XBLA work great it's because it's only sale in the US where everything is not free and everybody know that you have to pay for everything and this is why I will...
Biography
Occupation: Student
Education: Master in Finance
University: ISEG Paris
Height: 5'93
Eye colour: Brown
Hair colour: Brown
Zodiac sign: Cancer
Relationship status: Partner
MSN: jeremy.fourna@live.fr
Favourite Games: Final Fantasy, Metal Gear,
Favourite Music: Jazz, electro,house, lounge
Favourite Films: Dikkenek,
Favourite Books: Harry Potter all of them !
Favourite Food: American, Japanese,...
Hobbies: Games, Basket-Ball, Internet,
About Me: Cool men