Wii U Console, GamePad Repair Costs Revealed
by Andy Goergen - December 5, 2012 - 8:43 A.M.
Total Comments: 16
Do you want your hardware repaired out of warranty? Here's your invoice.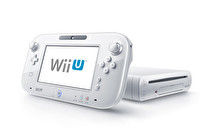 The Wii U repair costs have been revealed to be $175 for the console itself, and $85 for the GamePad, according to Nintendo World Report staff members who have had their systems in for repair. The $175 cost for the Wii U Console was specific to the Deluxe model.
Since the GamePad is not for sale at retail at this time, aside from being bundled with the console itself, one can only speculate what the price will be to customers. The $85 component cost being printed (and then reversed due to warranty) on repair invoices point to a retail price starting at $99 and then going upwards from there.
Obviously, All Wii U systems are under warranty for at least a year unless an owner breaks that warranty. These costs will be more meaningful as the system ages past its first year.
Nintendo and PC gamer