Rob6021 said:
I think it would be reasonable for just about anyone to doubt that Sony would be using the 32 core cell chip for ps4, considering they need to release ps4 at $399 and no less.
umm. yea, that would be pretty much a PIPE DREAM
that would be way expensive...it would be In my opinion cool though
the result's with the current Cell is very good tweaking it would be more cost effective. an besides .
the term Halted could be "we will pick up where we left off later"
besides recession, not to mention 2PPE'S , 32 SPE core's would run d@mn near as much as the PS3 is now and that is being very cheap on the low end.
that's over 8MB of on board Ram on the Cell processor DIE all by itself.
that's not Cache..that's 8MB OF RAM!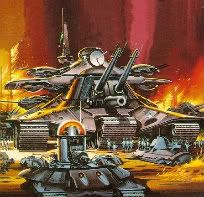 I AM BOLO
100% lover "nothing else matter's" after that...
ps:
Proud psOne/2/3/p owner. I survived Aplcalyps3 and all I got was this lousy Signature.