Cerebralbore101 said:
Well with platinum I know they sped up some animations and increased the speed of surf. What else did they change?
-Many art changes including more tree types to make routes look different form one another, more snow and icebergs to emphasize the fact that it was based on the northernmost region of Japan, new outfits for the 2 player characters and rival which are warmer, lava and ash added to a route, animated roof lights in Jubilife, new sprites for some Pokemon, and many, many more
-59 more pokemon, including several more fire types (Ponyta and Rapidash were the only 2 fire types in the original Sinnoh dex other than the 3 in the fire starter line)
-Story changes including more backstory behind Team Galactic's plans
-2 new characters, Looker and Charon
-Reordered and releveled gym leaders, with team roster changes
-More difficult Pokemon league with new teams and levels that are 7 higher
And that is only a small fraction of the list of changes. Platinum is probably the best 3rd version that Gamefreak ever did imo, the number of changes and improvements are vast. Only Black 2/White 2 did more, but they were sequels rather than a 3rd version.
Edit: Here are some of the many art changes in Platinum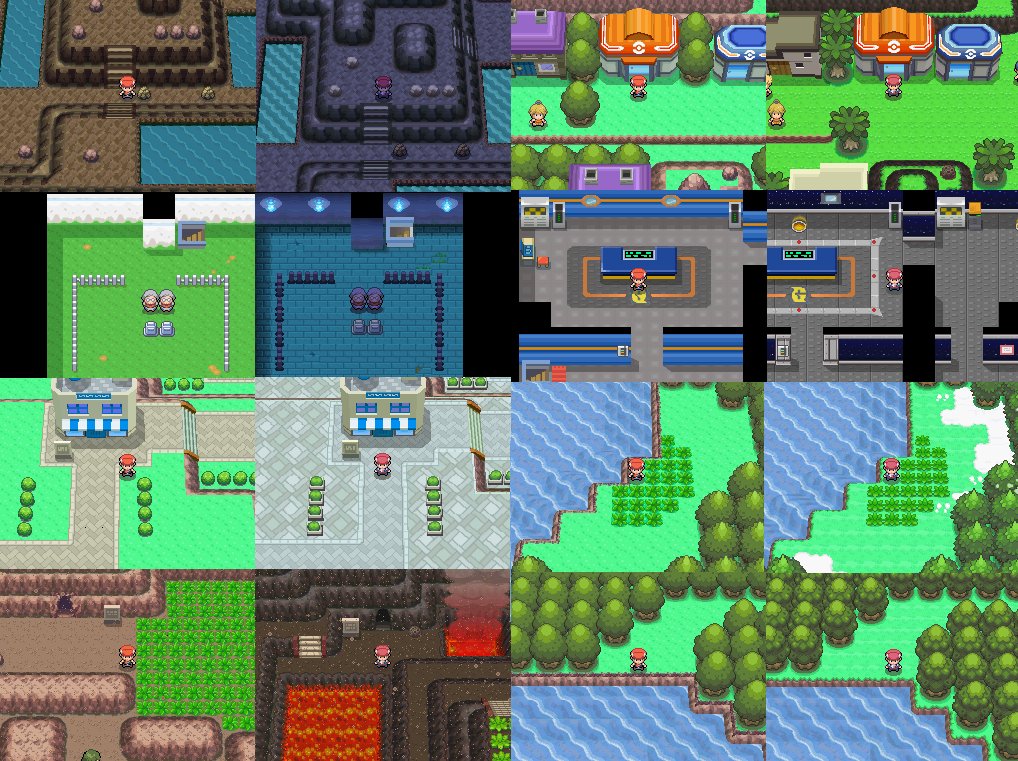 Unfortunately, based on the trailer, the remakes are based on the art assets from Diamond and Pearl rather than Platinum.
Last edited by shikamaru317 - on 27 February 2021