Jranation said:
konnichiwa said:
Don't deserve it's own thread:

Nintendo stock down almost 7% after the E3 showcase. Many analysts are doubting if Nintendo can achieve hardware and software sell in targets for Switch after the 2018 lineup was revealed. A lot riding on Smash and Pokemon this year.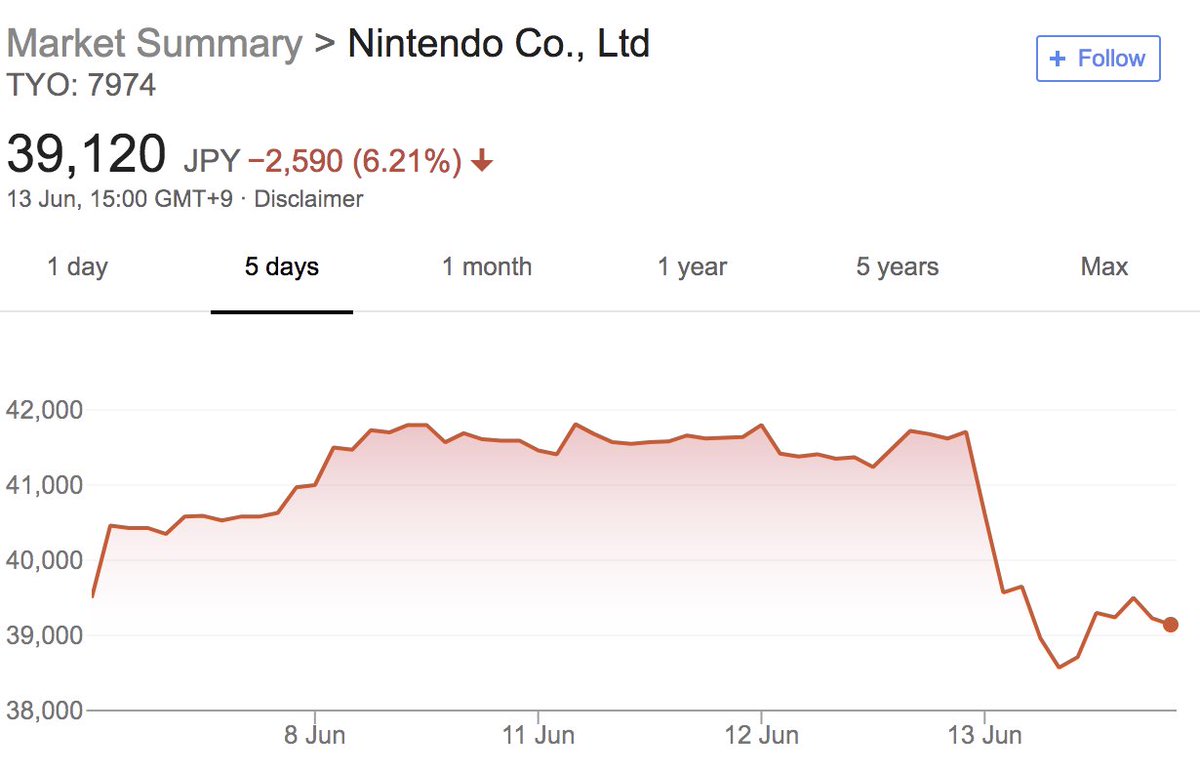 Perhaps they are finally going to release the Switch in China. With Fortnite + Paladins + That Moba Game (Valor something) + Pokemon + the other Switch games. Perhaps it will be popular there......... maybe.
I actually expect South Korea numbers like at this point which is still going to crush PS4/Xbone numbers but it's not gonna change the game ... or maybe I'm wrong ^^
Switch Friend Code : 3905-6122-2909