VGPolyglot said:
COKTOE said:
Nice to have a quick reference for the various ways to make fun bucks. I'm not sure I'll be participating in the prediction league ( I see VGP is in financial ruin now ), however I want to chip in a little bit more with the DB, at least as I find games absent from my collection when I get back to adding them, as well as working on the ColecoVision console in general. Soon. I hope. :)
Oh yeah, I added all the Intellivision games, I guess I need to flesh out those games!
Nicely done sir. There are a few really oddball Coleco games I have in my collection. Have you ever seen a 2 sided cart before?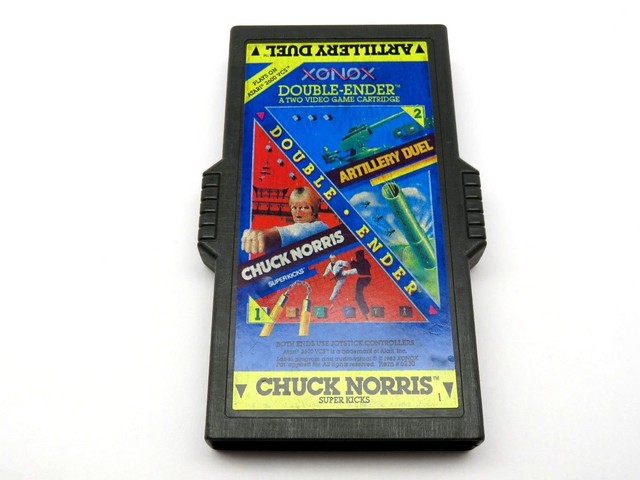 I have 2 of these, including this one. I thiiink there's a third one as well. Artillery Duel just might be my all time fave on the system. Just realized that's the Atari one . They look virtually identical though.
Last edited by COKTOE - on 02 April 2018
- "If you have the heart of a true winner, you can always get more pissed off than some other asshole."