AMD + Valve Working On New Linux CPU Performance Scaling Design
https://www.phoronix.com/scan.php?page=news_item&px=AMD-Valve-New-CPU-Freq
"AMD and Valve have been working to improve the performance/power efficiency for modern AMD platforms running on Steam Play (Proton / Wine) and have spearheaded "[The ACPI CPUFreq driver] was not very performance/power efficiency for modern AMD platforms...a new CPU performance scaling design for AMD platform which has better performance per watt scaling on such as 3D game like Horizon Zero Dawn with VKD3D-Proton on Steam."
"AMD will be presenting more about this effort next month at XDC."
I am continuously more and more interested in the Steam Deck!
Dell XPS 9510 suffers from poor GPU performance, RTX 3050 Ti slower than GTX 1650 Ti
https://videocardz.com/newz/dell-xps-9510-suffers-from-poor-gpu-performance-rtx-3050-ti-slower-than-gtx-1650-ti
"Dell XPS 9510 already offers one of the slowest implementations of RTX 3050 Ti Laptop GPU with an official TGP of 45W, however, this value appears to be lowered almost instantly to 35W in gaming, resulting in nearly 20% loss in performance."
"The performance of RTX 3050 Ti in Dell XPS 9510 is so bad, that the laptop is actually out-classed by Dell's own XPS 9500 equipped with GTX 1650 Ti GPU in games such as Witcher 3."
Now while this isn't a gaming notebook, it is still quite bad. Especially if Dell is advertising a 45 watt TGP but in actuality, is shipping a 35 watt TGP. And of course, a 3050 Ti wasn't very good to begin with.
Vita3k [Vita Emulator]: 3 Years of Progress Report
https://vita3k.org/2021/07/31/3-years-Progress-Report.html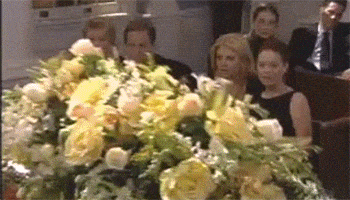 Still a long ways to go! But least some games are starting to be playable.
Thunderbolt 5 may offer 80 Gbps bandwidth thanks to PAM-3 modulation
https://videocardz.com/newz/thunderbolt-5-may-offer-80-gbps-bandwidth-thanks-to-pam-3-modulation
This does eventually make it's way into USB like Thunderbolt 3/4 has so future be exciting.
Halo Infinite Multiplayer Bots Are Surprisingly Toxic
https://comicbook.com/gaming/news/halo-infinite-multiplayer-bots-toxic-teabagging/
Bots can Teabag people...
Anime: Haruhi Nsfw Anime Thread