August 7th, 2012 Posted in 3DS, News, Posted by Valay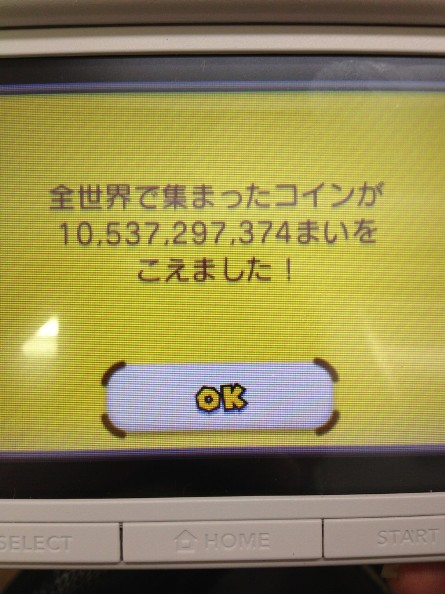 In less than two weeks since its release, New Super Mario Bros. 2 players have amassed over one billion coins. The latest count puts the title's collective total at 10,537,297,374 coins.
New Super Mario Bros. 2 came out in Japan on July 28. Since then, 242 players have obtained one million coins.
Mario's latest outing launches in Europe on August 17 and in North America on August 19.
There is the actual story, and here is another one!
Nintendo is taking their first steps into selling their biggest, first-party titles virtually as well as in retail locations with the New Super Mario Bros. 2 for the 3DS. So far, virtual downloads have been widely used in Japan (although not without problems), and the August 19th release date for this game in North America is fast approaching. Think you'll avoid the trip to the store and just download the game from home? This may change your mind.
Using a US region 3DS and a US code for the game, the download was timed with a stopwatch, and the file completed downloading in 46 minutes and 23 seconds. That's a pretty hefty download time in an age where we expect our internet to be lightning fast, but then again, you can just shut your 3DS and go watch an episode or two of your favorite show and it will probably be done. New Super Mario Bros. 2 takes up a total of 2,725 blocks, which is the equivalent of 340 MB, which is also a pretty good chunk out of your system's memory.
How are you guys planning on buying this game, if you're planning on buying it at all? Do you think you'll wait patiently for the 46 minutes to download it, or are you just gonna make the trip to the store. Let us know what you think about Nintendo's first foray into retail / digital sales.
The NINTENDO PACT 2015[2016 Vgchartz Wii U Achievement League! - Sign up now! My T.E.C.H'aracter