Welcome to VGChartz Official Thread For Gran Turismo 5!
Gran Turismo is Italian for "Grand Tourer", often abbreviated to GT and sometimes misspelled as "Grand Tourismo". It is a highly successful and critically acclaimed series of racing simulation video games produced for the Sony PlayStation, PlayStation 2, PlayStation 3 and PlayStation Portable. All of the games are said to simulate the appearance and performance of a large selection of vehicles, nearly all of which are licensed reproductions of real-world automobiles. Since the franchise's first entry in December 1997, over 53 million units have been sold worldwide.
The Gran Turismo series is developed by Polyphony Digital and produced by Kazunori Yamauchi.
The appeal of the Gran Turismo series is due significantly to the graphics, the number of licensed vehicles, the extent and detail of simulation, and the ability to tune performance. Handling of the vehicles is modelled on real-life driving impressions, tuning is based on principles of physics, and the sound of the vehicle's engine is based on recordings of the actual vehicles. The game has been a flagship for the PlayStation console's graphics capabilities, and is often used to demonstrate the system's potential.
Gran Turismo 5 is the fifth edition of the most popular racing game franchise in the world, Gran Turismo! The game is being developed by Polyphony Digital, racing is their deepest passion & they are known to be perfectionists. In other words the development of Gran Turismo 5 couldn't be in better hands. Gran Turismo 5 will be the first of the main numbered series to feature on PlayStation 3.
Gran Turismo 5 will be bringing in many new things that have never been there in a Gran Turismo game before:
- An online mode, with 16 player compatibility
- Damage will grace the series for the first time
- Dynamic weather may appear in the game
- A test track from the mega popular British TV show Top Gear will appear
- Lamborghini & Bugatti will make their first appearance in the series
- The World Rally Championship & NASCAR will be featured too
- Did something awesome in one of the races? Well now you will be able to export a video of your replay to youtube
- The game will feature head tracking with the help of the Playstation Eye
- A track editor has been hinted at, however it is not confirmed
- Compatibility with Gran Turismo PSP
Lets be honest, a Gran Turismo game without cars & tracks is like a Halo game without guns & multiplayer. So does the most awaited racing game ever deliver in this department? The answer wouldn't be yes, but hell yes!
- 1,000 vehicles, yes 1000!
- 170 Premium new models (full interior modelling, the interior corresponds to vehicle damage), although lately there have been rumours that all cars may feature full damage.
- 830 kinds of standard models (some are from Gran Turismo 4 that have been carried over to GT5)
- 20 track locations with variations that will bring the total up to 70
Here is the track list (this is a leaked version, so is still a rumour), the Official one will be in this spot when we get it:
Belgium:
Circuit de Spa-Francorchamps
Circuit Zolder
China:
The Shanghai International Circuit
France
Circuit de la Sarthe (Le Mans)
Magny-Cours
Germany:
Hockenheimring
Nürburgring
Nordschleife

Italy:

Japan:
Fuji Speedway (80s, 90s, F, GT versions)
Suzuka Circuit (GP, East, West)
Twin Ring Motegi (Road, East, West, Speedway)
Tsukuba Circuit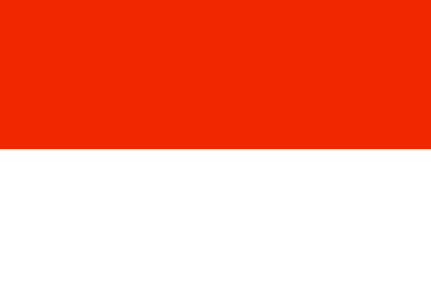 Monaco:
Portugal:
Spain:
UK:
Brands Hatch
Silverstone Circuit
Top Gear Test Track
USA:
Daytona International Speedway (Road, Speedway)
Mazda Raceway Laguna Seca
Indianapolis Motor Speedway (Oval, GP)
Infineon Raceway (Sports, Stock)
Imaginary circuits in real places:
Hong Kong
Paris, George V
Paris, Opera
Citta di Aria (Assisi)
Costa di Amalfi (Capri)
Tokyo, Route 246
Seoul
Madrid
Eiger Nordwand (Kleine Scheidegg, Bern)
London (Short, Long)
El Capitan (Yosemite National Park, California)
Las Vegas Drag Strip
New York
Seattle
Imaginary circuits:
High Speed Ring
Apricot Hill
Autumn Ring
Deep Forest Raceway
Grand Valley Speedway
East Section
Speedway
Midfield Raceway
Driving Park
Beginner Course
Motorland
Test Course
Trial Mountain
Clubman Stage Route 5
Special Stage Route 5
Special Stage Route 11
Rally circuit in real places:
Chamonix
Tahiti
Swiss Alps
Cathedral Rocks (Yosemite National Park, California)
Grand Canyon
So there are loads of cars & tracks, but what about the game modes? Well all our old favourites return & Gran Turismo 5 brings some new ones into the franchise for the first time:
- Single Race
- 2 player battle
In this mode Players start with a certain number of credits, usually 10,000 (18,000 in Gran Turismo 3), which are used to purchase vehicles from several manufacturer-specific shops, or from used car dealers, and then tune their car at the appropriate parts store for best performance. Certain events are open only to particular types of vehicles. In order to enter and progress through more difficult races, a license-testing system has been implemented, which guides players through skill development. Players may apply prize money won in events to upgrade their existing car or buy a new one, collecting a garage of vehicles. Here are some of the features confirmed for Gran Turismo 5:
- World map
- Garage
- Car dealers
- Tuning shop
- Car wash/oil change
- Race Championship
- Licenses (a fan favourite)
- Photo Mode
- Photo Drive (Circuit)
- Photo stage (Stage Photo mode only)
Online comes to the Gran Turismo franchise for the first time, even though this is a first for the franchise Polyphony Digital have taken special measures to ensure the online experience is fantastic. Here are some of the features for the online mode:

- Open Lobby
- Text / Voice Chat
- Want to just have a game with your mates? Well Private rooms will be available!
- Online Photo Album
- Online Replay Album
- YouTube replay output
Gran Turismo 5 has so many features that I had to make a whole other section for the remaining ones. Each one of these features has been tuned to perfection and will enhance your experience:
Gran Turismo TV:
- Video output to a PSP or PSP Go®
- Progressive Download
- Improved user interface
- Continuous Play for videos
Museums:
- The Gran Turismo 5 Prologue version
Sound:
- Custom soundtracks (Use songs from your PS3 hard-drive)
- The game will have Dolby Digital 5.1 and 7.1 surround sound
User Interface:
- The user interface will be similar to Gran Turismo 5 Prologue due to the same design concept
- The icons will be able to change colour
PlayStation Eye:
- You are Able to track the movement of the Cockpit Camera interface, the camera can be fully manipulated and you can opt to have your head tracked by the PSEye
3-D:
- Gran Turismo 5 has already been on display in a 3D version, although nothing is confirmed, there are rumours that a simple firmware update will make this amazing racing experience go into the 3-D realm!
This section is for the trailers & videos of Gran Turismo 5. Video's that are of very low quality won't be in here as they will not give you an accurate representation of the games systems or graphics. Lets start:

This is Gran Turismo 5's official E3 2009 trailer. The trailer contains fantastic visuals, great music & truly captures the excitement that is present near a Gran Turismo's release!
This is the Gran Turismo 5's Ferrari 458 Italia trailer, Polyphony Digital's tribute to the latest Ferrari model. Once again great music and unbelievable visuals combine to truly give you the Gran Turismo experience!
This Gran Turismo 5 trailer is a tribute by Polyphony Digital for Toyota's latest car, the FT-86. Visuals amaze in yet another winning Gran Turismo 5 trailer!
Another tribute video by Polyphony Digital, this time for the SLS AMG from the dream car makers, Mercedes-Benz
This video showcases Gran Turismo 5's brand new damage model. The damage model is in an early stage in this video, despite this it impresses, one can only imagine what the quality of the damage model will be for the final release!
This section is for the images of the game, we are partnering up with IGN.com to bring this definitive list of images. A word of warning, if you think they are too good to be true, have no doubt, those shots are from Gran Turismo 5:
| | | | | | | |
| --- | --- | --- | --- | --- | --- | --- |
| November 3, 2009 | | November 3, 2009 | | November 3, 2009 | | November 3, 2009 |
| November 3, 2009 | | November 3, 2009 | | November 3, 2009 | | November 3, 2009 |
| November 3, 2009 | | November 3, 2009 | | November 3, 2009 | | November 3, 2009 |
| | | | | | | |
| --- | --- | --- | --- | --- | --- | --- |
| November 3, 2009 | | October 20, 2009 | | October 20, 2009 | | October 20, 2009 |
| October 20, 2009 | | October 20, 2009 | | October 20, 2009 | | October 20, 2009 |
| October 20, 2009 | | October 20, 2009 | | October 20, 2009 | | October 20, 2009 |
| | | | | | | |
| --- | --- | --- | --- | --- | --- | --- |
| October 20, 2009 | | October 20, 2009 | | October 20, 2009 | | October 20, 2009 |
| October 20, 2009 | | October 20, 2009 | | October 20, 2009 | | October 20, 2009 |
| October 20, 2009 | | October 14, 2009 | | October 14, 2009 | | October 14, 2009 |
| | | | | | | |
| --- | --- | --- | --- | --- | --- | --- |
| October 14, 2009 | | October 14, 2009 | | October 14, 2009 | | October 14, 2009 |
| October 8, 2009 | | October 8, 2009 | | October 8, 2009 | | October 8, 2009 |
| October 8, 2009 | | October 8, 2009 | | October 8, 2009 | | October 8, 2009 |
| | | | | | | |
| --- | --- | --- | --- | --- | --- | --- |
| October 8, 2009 | | October 8, 2009 | | September 28, 2009 | | September 28, 2009 |
| September 28, 2009 | | September 28, 2009 | | September 28, 2009 | | September 28, 2009 |
| September 28, 2009 | | September 28, 2009 | | September 28, 2009 | | September 25, 2009 |
| | | | | | | |
| --- | --- | --- | --- | --- | --- | --- |
| September 25, 2009 | | September 25, 2009 | | September 25, 2009 | | September 25, 2009 |
| September 25, 2009 | | September 24, 2009 | | September 24, 2009 | | September 24, 2009 |
| September 1, 2009 | | September 1, 2009 | | September 1, 2009 | | September 1, 2009 |
| | | | | | | |
| --- | --- | --- | --- | --- | --- | --- |
| September 1, 2009 | | July 9, 2009 | | July 9, 2009 | | July 9, 2009 |
| July 9, 2009 | | July 9, 2009 | | July 9, 2009 | | July 9, 2009 |
| July 9, 2009 | | July 9, 2009 | | July 9, 2009 | | July 9, 2009 |
| | | | | | | |
| --- | --- | --- | --- | --- | --- | --- |
| July 9, 2009 | | July 9, 2009 | | July 9, 2009 | | July 9, 2009 |
| July 9, 2009 | | July 9, 2009 | | July 9, 2009 | | July 9, 2009 |
| July 9, 2009 | | July 9, 2009 | | July 9, 2009 | | July 9, 2009 |

July 9, 2009



July 9, 2009



July 9, 2009



July 9, 2009

July 9, 2009



July 9, 2009



July 9, 2009



July 9, 2009

July 9, 2009
All hail the KING, Andrespetmonkey