Stickie please as this is one of the biggest games this gen!


Developer: Polyphony Digital
Publisher: Sony Computer Entertainment
Designer: Kazunori Yamauchi
Platform:PlayStation 3
Genre: Racing

News and Information:

EDIT: THE ARTICLE ON THE Official GRAN TURISMO JAPANESE WEBSITE HAS BEEN REMOVED

Some other translations were "expect more than 20 tracks with 60 variations"

who knows but they've removed it and I suspect its demo build details or had some errors and many are interpreting its full game details.

http://translate.google.co.uk/translate?u=http://www.gran-turismo.com/jp/news/d3499.html&sl=ja&tl=en&hl=en&ie=UTF-8

http://uk.ps3.ign.com/articles/101/1015164p1.html

ign using gtplanet news though, hopefully these sites like IGN can get onto Sony to clear this up.




August 18, held in Cologne in Germany from "gamescom" at the Gran Turismo 5 has been announced for the latest Here are the following announcement.


-1,000 vehicles (WOO! ftw!)
-170 Premium new models (full interior modeling, interior corresponds to damage)
-830 kinds of standard model (some are from Gran Turismo 4 that have been carried over) [Read: Cars we have seen in GT4 before]

■ Courses
60 courses confirmed with 20 or more to be revealed

■ physical simulation of vehicles
Physics system simulation is brand new
Represented is full fall in vehicles [possibly rollover!]
Damage representation (reproduced in full by real-time collision deformation)
faithfully reproducing the behavior of electric cars, i.e. Prius, Insight, hybrid cars and the latest Tesla

■ arcade mode
Single Race
2 player battle

■ GT Mode
World Map
My Garage
Car Dealer
Tuning Shop (parts, tires)
Car Washes/Oil Change
Race Championship (Series system, point system)
License Test

■ Online
Open Lobby
Text / Voice Chat
Private rooms
Online Photo Album
Online Replay Album
YouTube replay output

■ Photo Mode
Photo Drive (Circuit)
Photo stage (Stage Photo mode only)

■ Gran Turismo TV
Video output to a PSP or PSP Go
Progressive Download
Improved user interface
Continuous Play for videos

■ Museums
The Gran Turismo 5 Prologue version, plus more information at TGS

■ Sound
Custom soundtracks (Use songs from your PS3 hard-drive)
Dolby Digital 5.1 and 7.1

■ User Interface
-The Gran Turismo 5 Prologue, and the same design concept. The icons change color
-Able to track the movement of Cockpit Camera interface (confirmed in full 3-D. The camera can be fully manipulated and you can opt to have your head tracked by the PSEye)

new translate from gtplanet http://www.gtplanet.net/ user: Black Chamber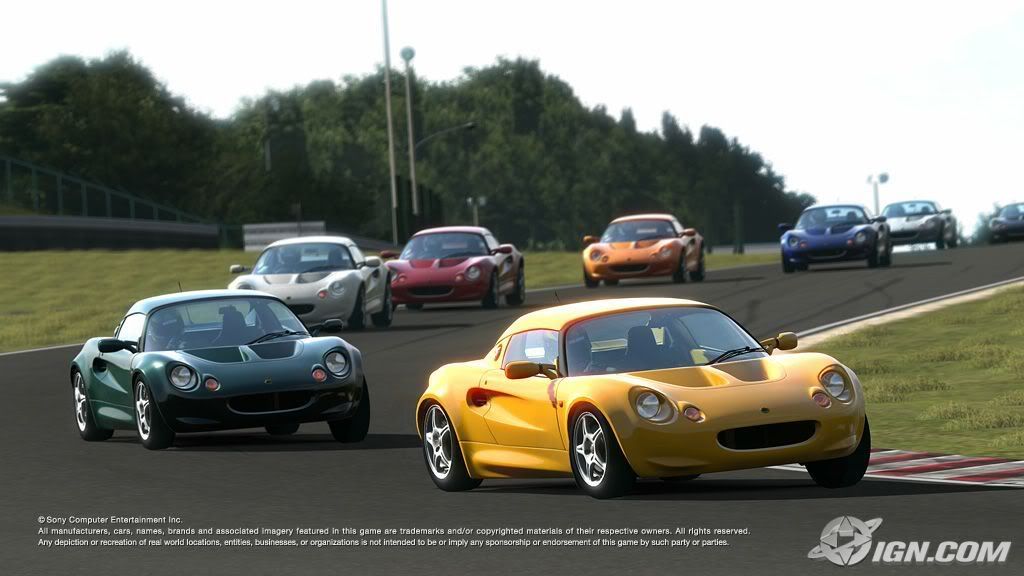 I really want this game!!! I think I might get this and Forza 3!