Super Mario World begins at Yoshi's Island, where we have two levels at the start.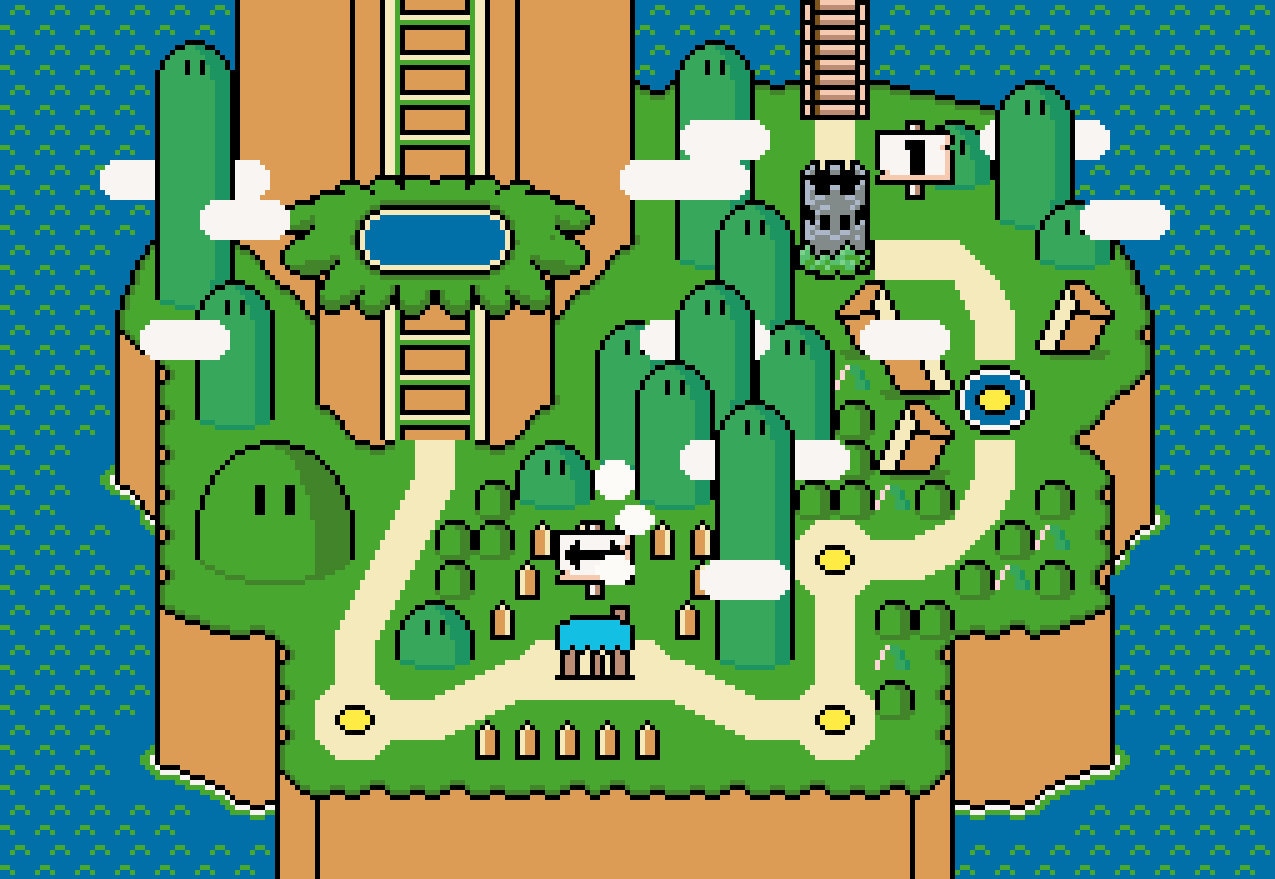 At the left of the Yoshi's House, we have Yoshi's Island 1. And to the right, we have Yoshi's Island 2.
So, as you can see, the right path is the one that takes Mario to the first castle, and the road to Donut Plains, and the rest of the journey. So, a lot of people, me included, think of the following level as the first in the game:
However...
According to the map, this is actually Yoshi's Island 2. So, it's the second level. The real first level is the one on the left path, Yoshi's Island 1.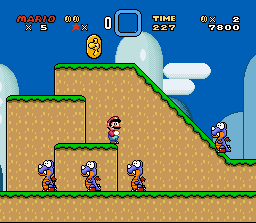 But...
If you take the left path you'll end up at Yellow Switch Palace, and this road takes nowhere.
I'm confused. So, for you, which one of those levels can be considered the true first step on Super Mario World?