What in the world were they thinking doing Eskel the way they did? Back in 2018 the showrunner tweeted this about Eskel:
ESKEL IS:
Scarred.
Special.
Unruffled.
Brother.
The-beating-heart-of-Kaer-Morhen-who-reminds-us-that-a-shared-history-will-always-overcome-the-distance-of-the-long-summers-and-more-importantly-that-history-is-still-worth-fighting-for.

— Lauren S. Hissrich (@LHissrich) March 13, 2018
A statement which implied that Eskel would both be a main character and true to the books/games. Here was Netflix's description for Eskel 3 years later upon his debut in season 2: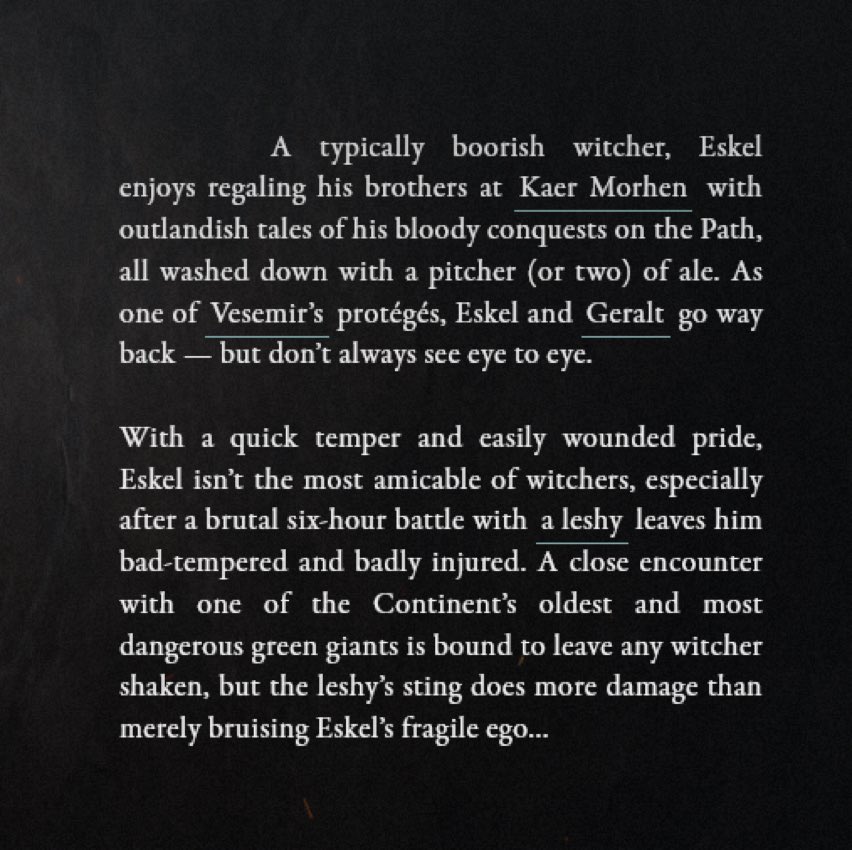 They basically totally rewrote his character from how he was in the books and games, somehow making him a bigger asshole than Lambert, who is the one that is supposed to be the asshole of the School of the Wolf. He gets it a fight with Geralt, brings whores to Kaer Morhen.
Then, as if the poor characterization wasn't bad enough, they straight up killed off the character after only a few minutes of screentime, one of Geralt's closest friends in the books and games, who also plays an important role in the plot of both the books and the games. It's so baffling. Why does Netflix seem to ruin every IP they touch?
RIP king, you deserved so much better than this. At least we will always have the fantastic version of Eskel from Witcher 3, Netflix can't take that from us: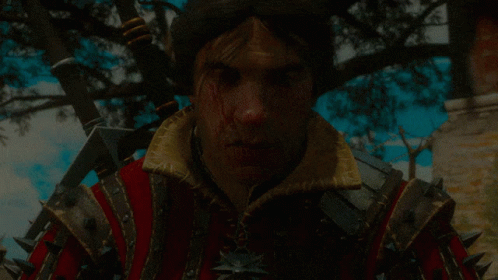 Last edited by shikamaru317 - on 19 December 2021