This thread will be a go-to thread for info on the times of the conferences. I'll also have links to the official threads and the times of the conferences. These times are all in the Pacific Time Zone but if you need help calculating when the conference takes place in your area, you can click here and put your location into the other slot.
Here is the official E3 Lineup. I will follow with a chart that'll link to everything I can find individually.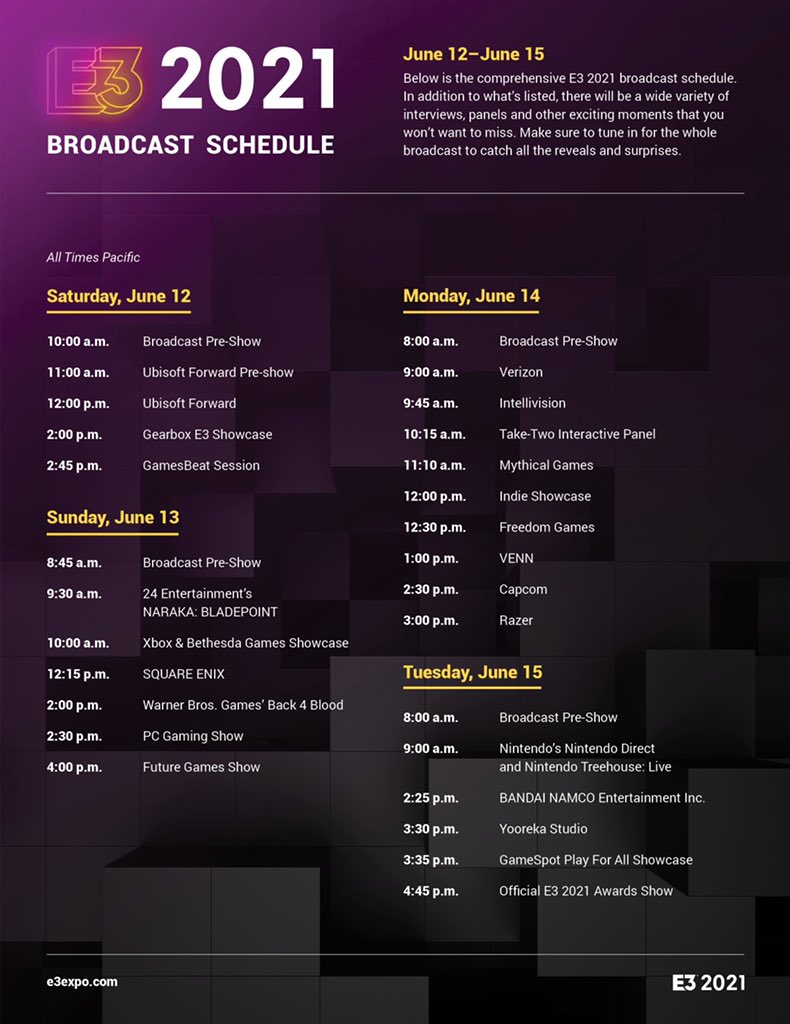 These are the official platform devoted threads:
For now, times to lead in with a poll:
What highly anticipated game are you hoping to see at either E3 or in the weeks leading up to/following it? Yes, I know some of the studios won't be there but this is more like a wishlist than actually reality based. I didn't include some titles just due to the fact that it only lets me list 10 games, so if you have another title you're looking forward to hear about, feel free to answer in the comments!
Sorry, Poll Results were a bit delayed but here is the official result
Of course the results for the conference poll leaned heavily towards Microsoft and Nintendo. Square Enix managed to get a few votes and Capcom has 1 person has high hopes.
Ubisoft's conference wasn't really hyped too much but it had 2 definite standouts.
Feel free to make a tag post in here to keep up to date with info! If you want to take the reins on one of the conferences, all of them area available except for the Xbox and Bethesda showcase!
Last edited by axumblade - on 15 June 2021