*Updated* - Fall guys is now the most downloaded PS Plus game of all time!:
https://www.pushsquare.com/news/2020/08/fall_guys_is_officially_the_most_downloaded_ps_plus_game_of_all_time
Downloaded the game after it was made available on this month's PlayStation Plus lineup.
This game is so much fun! My 7 year old son and I have been playing it non-stop all afternoon - taking turns each game.
It's a sort of game show game where 60 contestants compete in a variety of obstacle course.
You can create your own character from the beginning and earn currency to buy new accessories and designs for your character.
Each game lasts 4 rounds - with a wave of eliminations after each round.
I made it to round 3 a couple of times, but for the life of him my son couldn't get past the first round.
He was getting a bit frustrated- but I told him to keep trying and he'd get there.
Sure enough he finally qualified for the second round and he lost his freaking mind when he did! LOL Never seen him so ecstatic.
Great, great fun for the family. I highly recommend - especially if you have little ones at home.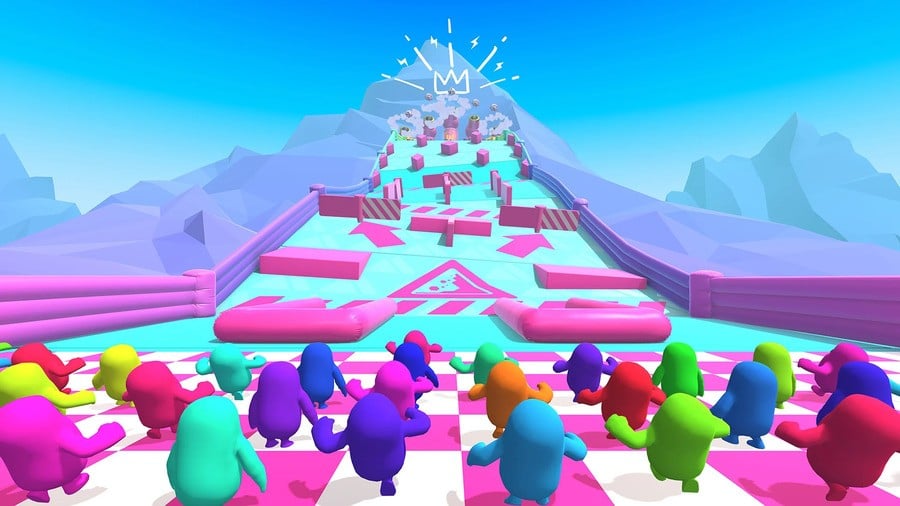 Last edited by Zombie9ers - on 26 August 2020