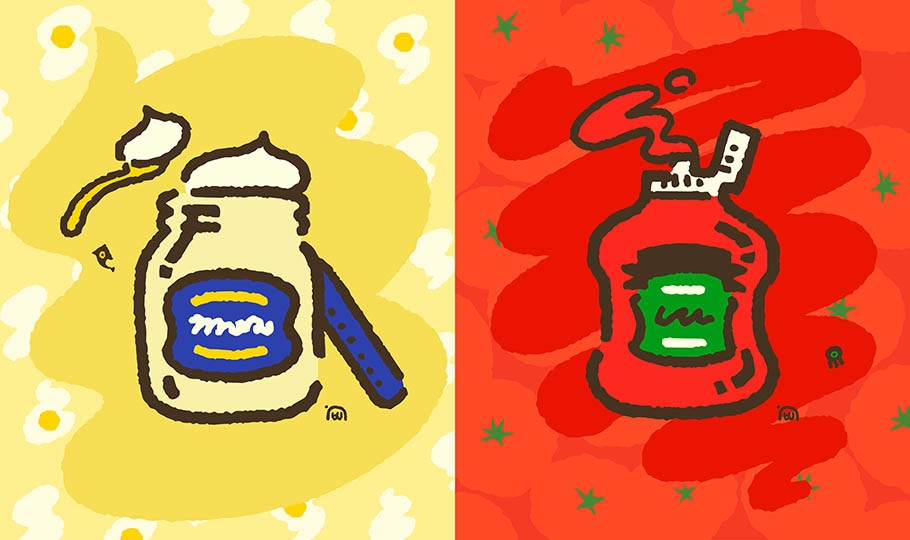 Splatoon 2 was thought to be finished with Splatfest last July. However, Nintendo has just announced that it will hold a bonus one-off event next month.
The returning theme is mayonnaise vs. ketchup, which Nintendo says it was "so contentious that we have to do it twice". It'll be up and running on May 22 at 3 PM PT / 6 PM ET. Like previous Splatfests, you can participate for full two days.
A new demo has also been announced, which will be offered between April 29 and May 6. Users can access Turf War, Ranked Battle, and even Salmon Run. Those who download the demo can play online with players who own the full game. Finally, Splatoon 2 will be sold at a discounted price on the eShop during the duration of the demo, and a free 7-day trial of Nintendo Switch Online will also be available.

(=^・ω・^=)

Kuroneko S2 - Ore no Imouto -
Steam, MyAnimeList and Twitter - PSN: Gustavo_Valim - Switch FC:
6390-8693-0129
(=^・ω・^=)