https://nl.letsgodigital.org/spelcomputers-games/sony-playstation-5-wireless-dualshock-update/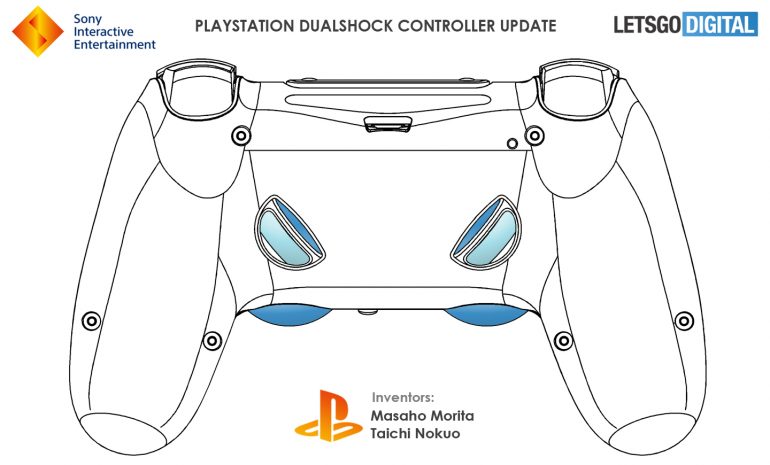 On June 20, 2019, Sony Interactive Entertainment applied for a utility patent in Japan for an 'Input device'. On Boxing Day, December 26, 2019, the documentation was approved and included in the WIPO (World Intellectual Property Organization) database.
" Sony Interactive Entertainment filed a utility patent (meaning the final design can differ) in Japan for a PlayStation game controller with four extra buttons on the back: two small movable buttons (can be moved up and down) and two press buttons. The smaller buttons are combined with two buttons on the bottom of the controller. With the movable buttons a user can extend the length of the grip portion to their wishes. In addition, the press buttons can improve the operability of a game character."
A Sony PlayStation controller is described, which has many similarities with the current DualShock 4 controller. For example, the positioning of the buttons, joysticks and triggers are identical. The control device can also be used both wireless and wired. The biggest change at the front is the absence of the PlayStation button, the design has also undergone a minor update above the controls, directly below the triggers. However, it is not a design patent, that is, the design may differ from what the patent illustrations show.
The buttons are integrated with the patented Sony controller. It concerns two buttons on the left and two on the right rear. Both sides offer one large movable button that you can move up and down and a smaller button that you can press. With the large movable button you can extend the handle at the bottom. A unique function and also ideal, because you can easily adjust the game controller to your wishes, based on the size of your hands.
The small button is equipped with a pressure sensor, so that the device can accurately feel whether the button is only partially or fully pressed, the gaming functions will be adjusted to this. All four controls are easily accessible with your middle finger.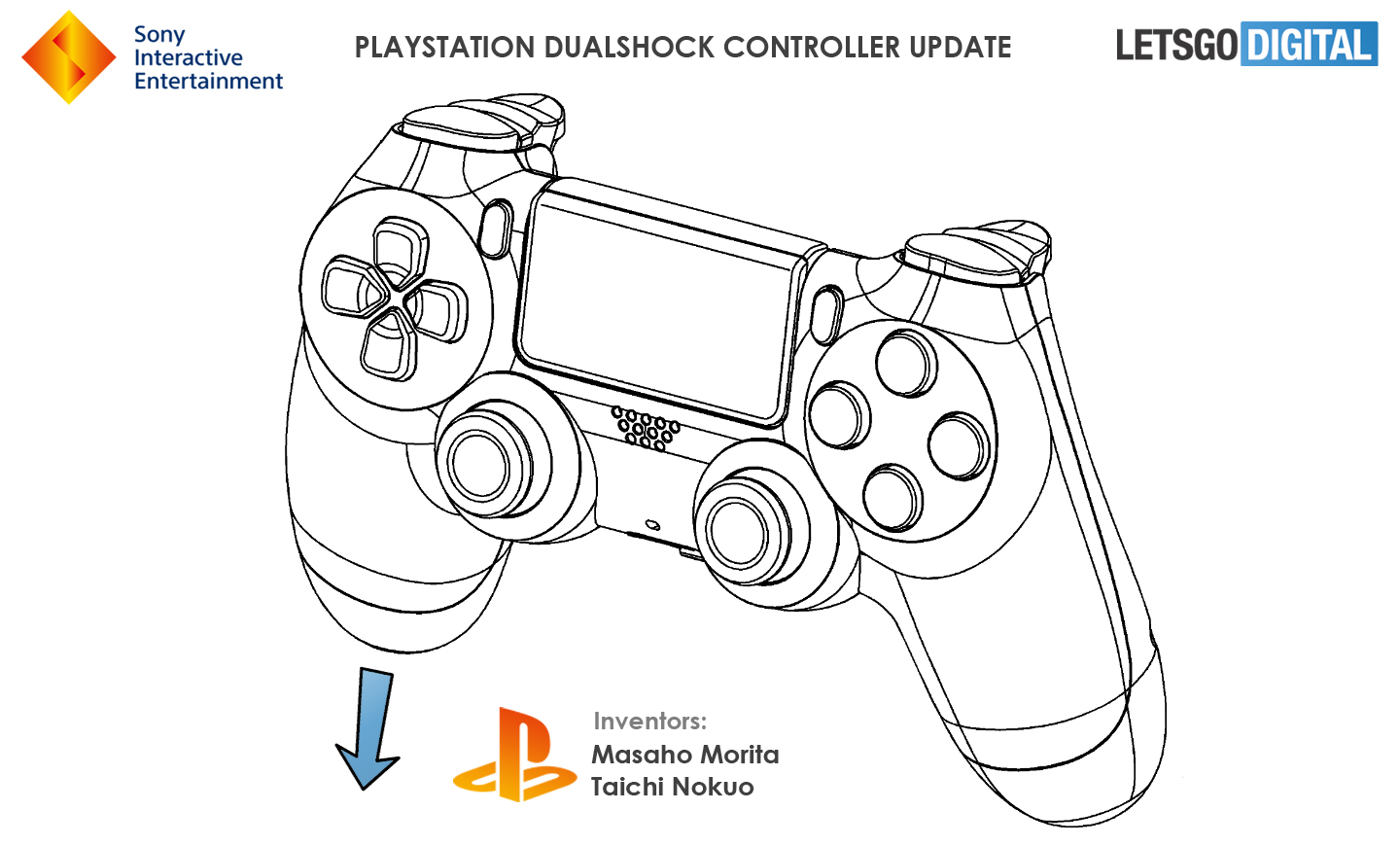 The small knobs are connected to two extra knobs that are mounted on the bottom - right next to the handles. As soon as one of the small buttons on the back is pressed, the lower buttons will move with it. These extra controls should provide more options for controlling a game character, according to the patent description. Unfortunately, the Japanese documentation does not specifically address the functions that will be linked to this