Jaicee said:
I feel like the people here blaming RoS's failures on TLJ are frankly trying to justify the fact that the actual reason RoS sucks is because it very obviously panders to their demands for this trilogy instead of following through on the direction established in TLJ. #StarWarsFans type people simply don't want to own their own role in ruining this trilogy for most everyone, including me.
This is a bit odd of a statement for a number of reasons - for one I think it's pretty clear Rian Johnson ruined the trilogy if anything. Two - you do like Last Jedi correct? So that would now make you a #StarWarsFan. What is the differential between you, a Star Wars fan, and those "other" Star Wars fans who "ruined" the trilogy? And given many of the reviews I've seen it clearly wasn't ruined for a great many, so that's a more-or-less subjective idea.
I get the opposition in being against obvious, desperate "fan service," and share some of that sentiment myself. But ultimately Disney is going to go in the direction that they think will get them the most success. At the end of the day, money talks and bullshit walks. And I think it makes more sense for Disney to make a film that more resembles the old ones. After all, these are Star Wars films. If Rian Johnson wanted to make some weird new dark, edge, avant-garde sci-fi themed film, I think he should have just developed his own film/franchise, rather than roll with the Star Wars name and turn it into something that resembles the franchise in name only. He may have done better in that role - and really when you boil it down Last Jedi had PLENTY of fan service itself anyway, between the odd Yoda showing & the final scene which looked and felt exactly like the Empire opening scene..
The Luke Skywalker in that film was simply not Luke Skywalker. I think this was a large part of the backlash. A character is more than a name and an actor. People identify with a character because of, well, their character. And with the new Luke, there was virtually nothing that tied him to the old (well really the "young") Luke. When fans see "Star Wars" they expect a certain type of film & w/certain traits. Last Jedi had very few of those. It's largely the same reason Phantom Menace was panned by fans. If you stray too far from the Star Wars traits, it ceases to really be Star Wars, and becomes just another paint-by-numbers sci-fi or superhero film of which there are a million of those out there already.
Ultimately, I just don't quite get what fans of the Last Jedi were expecting with this film - given how things were set up. It almost felt like the end of that film was setting things up for an onging Saturday morning cartoon but not the climactic, dramatic 2nd part of a space fantasy trilogy.
Perhaps it's a lack of creativity on my part, but I truly don't see any plot for RoS that could have transpired that could have really made this film interesting, after killing off Luke, Han, Snoke, Kylo reverting back to his evil mustache-twirling self, and establishing that "ehh Rey is just some chick, no heritage of significance, limited motivation (or personality for that matter), nothing. Oh - and everyone and anyone can use the Force and be a super powerful Jedi!" The weird and ambiguous new laws of the Force established, the lack of cliffhangers, of personal narratives or world-building, continuity issues, killing off of many of the interesting characters, etc - basically meant that Abrams was set up to fail, especially given he was to wrap up this entire trilogy in around 2 hours.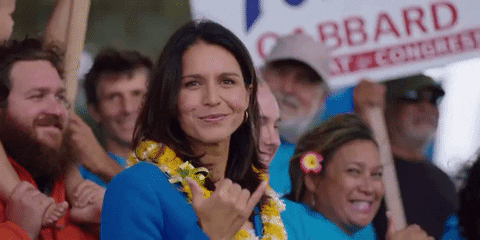 "We hold these truths t-be self-ful evident. All men and women created by the.. Go-you know the.. you know the thing!" - Joe Biden